Meet the teacher
As an all-girls, Muslim high school, we're very keen to encourage our students to think outside the box when it comes to careers. We have a varied careers programme, and actively promote STEM careers through a range of activities throughout the year, ensuring that every student from year 7 upwards gets involved.
I have only recently started using Neon, following a recommendation from our school enterprise coordinator. I have been very impressed by the wide range of opportunities that are highlighted on the Neon website. It's so easy to find additional activities for our students, and I really appreciate the availability of free resources there too. There are many opportunities here that I haven't seen elsewhere.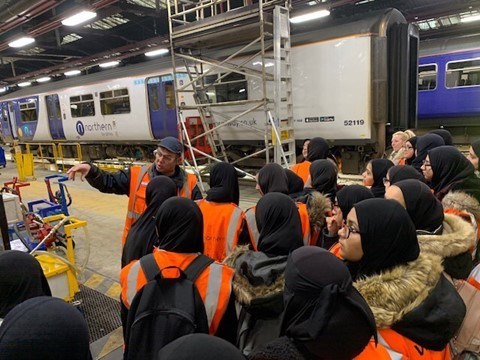 Our school enterprise coordinator also suggested that we consider applying for a Neon bursary. Having researched the opportunities that are listed on the Neon website, I completed an application and was delighted by the outcome! The application process was incredibly quick and easy.
The bursary has given my budget a much-needed boost at a time when our finances are so stretched! We have had to cancel so many careers plans in the last year due to coronavirus restrictions. This extra money will be going towards all of those wonderful opportunities that our girls have missed out on in the last year.
More specifically, I am in the process of arranging a whole-school STEM day for all of our students and our bursary will be spent on some really exciting activities: Maths in Motion and Crumble Engineering STEM Online.
There will be bespoke activities for each year group, including maths workshops, an engineering activity day, a project focusing on climate change (with a virtual insight into a company that tackles climate change day-to-day), elite skills with the Army, and Q&A sessions with a range of professionals who work in STEM-related careers.
I very much hope that these activities will inspire our students to consider the multitude of careers that are available using STEM subjects. I want them to be excited about their future career, and to leave the STEM day feeling fuelled for their next challenge! I want to give our girls the confidence in their own abilities, and I want them to understand that no careers are off limits to them as women.
I also hope that our STEM day creates a buzz around STEM subjects and inspires our teachers to work creatively in the classroom.
Related experiences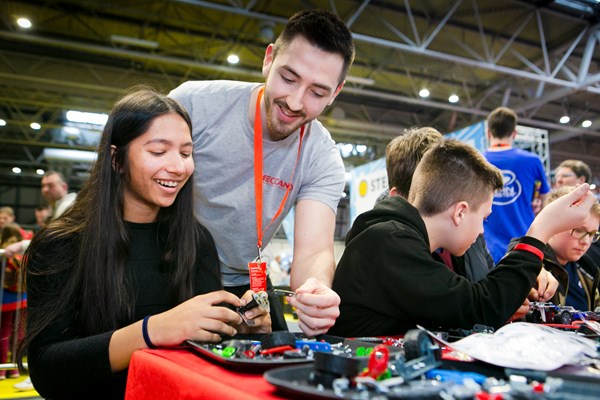 Secondary
Speaker
STEM Ambassadors
STEM Ambassadors from a wide range of STEM-related jobs to help bring subjects to life.
Ages 11 to 18+
In-school
Full day
Free