Farming the wind
Georgia Grace works offshore on the Race Bank wind farm near the Lincolnshire coast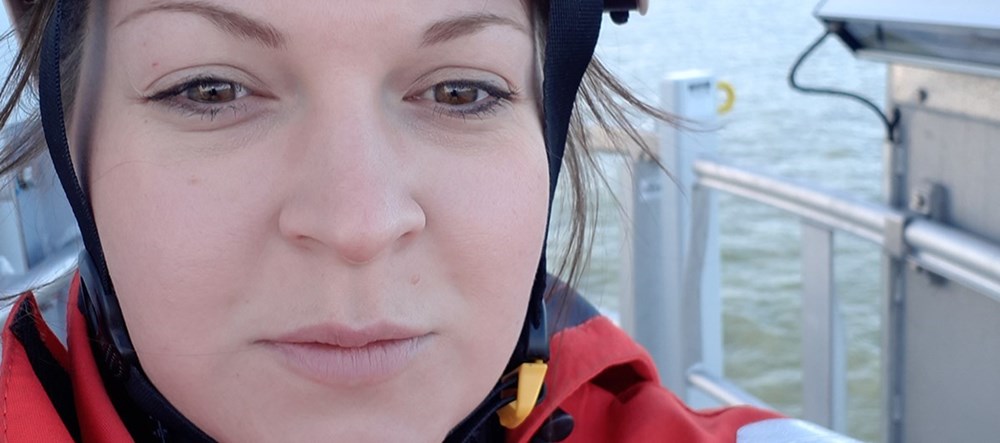 Name: Georgia Grace
Job: Wind Turbine Maintenance Technician
Company: Ørsted 
My job role is a maintenance technician which involves leading service teams when completing routine maintenance on the turbines. I am also a team member during troubleshooting tasks and general turbine work. I currently work at Race Bank wind farm on a 2-week on 2-week off shift pattern working from an SOV (Service Operation Vessel).
What drives me
There's nothing better than being able to fix and troubleshoot these turbines. I enjoy working on the SOVs as I have made some really good friends. At times it can be a bit challenging, but with the two on, two off shift pattern, I get to enjoy more quality time at home. I also enjoy the level of support I get from Ørsted as I feel you are really listened too. If you have any issues you have plenty of people to go to for help.
My career path
I completed by GCSEs, NVQ Level 3 Wind Turbine Maintenance, and PEO Level 2. My first role in the renewables industry started as a 4 year apprenticeship for Siemens, then I become a service team lead working at the Lincs offshore wind farm. Now, I am working with Ørsted as a Wind Turbine Maintenance Technician for Race Bank offshore wind farm.
My advice
If you enjoy getting your hands dirty, working within a team to solve problems, and have an interest in fixing things then this is a fantastic opportunity. Working in a male orientated environment can be daunting to start with, but like all work places, as soon as you get to know everyone you'll realise it's just the same.