Down the drain?
Dealing with water and drainage infrastructure, Jack Huggins is a graduate engineer at Arup in their water sector in Cardiff.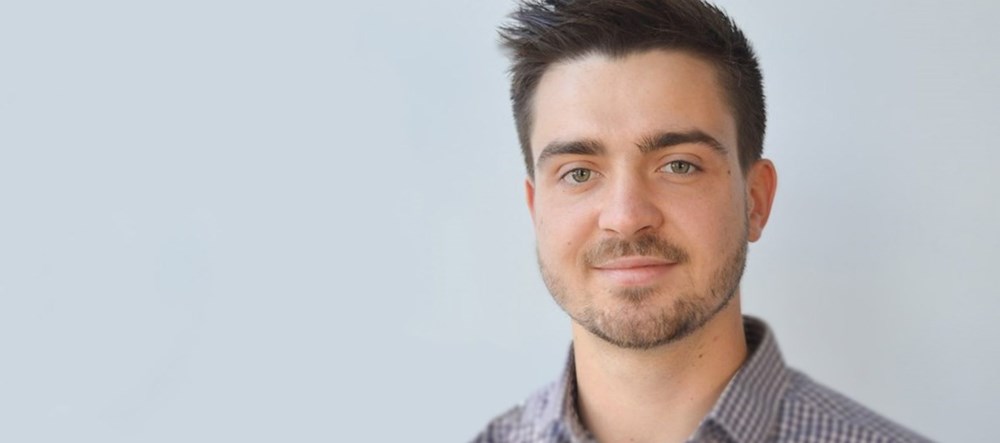 Name: Jack Huggins
A Levels: International Baccalaureate (33 points, Maths Physics French at Higher) 
Degree: Civil Engineering with a Year in Industry
Job Title: Graduate Engineer (Water Sector)
Where you are from/ what university did you attend?
I grew up in Essex in a small Village called Great Waltham, near Chelmsford. Growing up I never knew what I wanted to be but I always enjoyed maths at school and solving logic puzzles.
I used to do gardening for an elderly neighbour once a week who was a retired Civil Engineer. After sixth form, when I had to make my university application I still didn't know what I wanted to do. My neighbour asked if I liked problem solving (which I did) and he knew I've always liked planning and building things. He suggested I look at Civil Engineering.
At this point I still didn't really understand what Civil Engineering was but I needed to submit my application so I trusted my neighbour and went for it!
I managed to secure a place at the University of Cardiff in Civil Engineering through clearing and it turned out to be the best decision I ever made. I left Essex and moved to Wales where I've spent the last 5 years and I've loved every minute of it.
I was given the opportunity to do a Year in Industry during my degree where I worked for Arup. Then once I finished my degree I came back again to re-join the company – I would not have wanted to go anywhere else! Now I am a graduate engineer working on some great projects around Wales for Arup.
Tell us a little bit about your job role
I work in Arup's water department in Cardiff, which deals with Wales' whole water and drainage network. My job is to help solve problems with engineering solutions. Problems like flooding, pollution, damaged infrastructure and much more. I get to lay my hands on hydraulic modelling on super computers, working with 2D and 3D sewer maps and models and also go out on site all over Wales to see and solve the problems first hand.
What kind of personal qualities are important for being an engineer?
Being able to work well in a team is number one. An effective engineering team can solve almost any problem. Creativity is an excellent quality too as it allows you to come up with an innovative solution to a problem which no one has previously thought about – you may be able to save the company both time and money!
Lastly being able to embrace the work 100%. There are so many brilliant engineers out there working on so many exciting projects, that if you really throw yourself into the challenging engineering world you will not only learn so much from others, but also gain the huge satisfaction of really making a positive difference to the world around you.
Give us 3 reasons why you think engineering is cool
We all love our jobs. If you are able to make money by doing something you enjoy, you've won at life.
We're all great fun. I've done so many great activities with other engineers: water sports, BBQs, trips abroad, sport competitions, insane 200 mile bike rides etc.
Engineers are really good at solving problems outside of work so people like us – I'm always the star flatmate because I can fix things.
Why do you think stereotypes of an engineer should be challenged
All Civil Engineers don't just build bridges! Whenever I tell people I do Civil Engineering that is the first thing they say. Most people who consider doing engineering are worried they'll be stuck doing one thing for the rest of their life, bridges for civil engineers and cars for mechanical engineers.
Both of these stereotypes are so far from the truth. Becoming an engineer unlocks infinitive possibilities for you, you can apply your engineering knowledge to almost any sector, any field and any type of project.
If you've always been fascinated by trains, go into rail. If you've always wondered how sound waves interact with large buildings become an acoustic engineer. If you've always been great at leading people and organisation, go down the engineering management route.
There is something for everyone in engineering, you just have to go out and grab it!