Making a world of difference
How my first eleven years in engineering helped me see the world and contribute to helping it.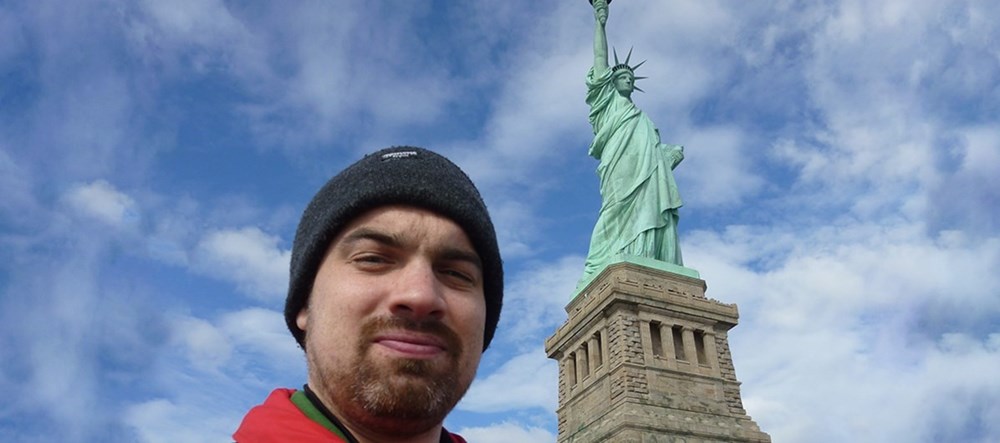 Name: Joe Silmon
Job: Lead Systems Engineer at Thales
Qualifications: University of Birmingham; MEng, Electronic and Electrical Engineering.
University of Birmingham; PhD, Electronic and Electrical Engineering
It's eleven years since I proudly walked out of the Great Hall at the University of Birmingham and posed for the traditional (and rather risky) photo on the Library steps with my classmates, all throwing our mortarboards up in the air at the same time.
Even before that sunny July day, my engineering path had created an opportunity for me to visit another country, because I was lucky enough to be able to study my third year on exchange at the University of New South Wales in Sydney, Australia.
I'm an engineer in the railway industry, which probably wouldn't be the first thing you think of when you imagine a job with a chance to travel. Since graduating, though, I've visited the USA and most of Europe on business, and been offered opportunities to work in the Middle East on some of the most exciting and ambitious transportation projects in the world.
After a year as a graduate trainee with a train manufacturer, I decided to pursue a more academic route and returned to Birmingham as a postgraduate student. My research was funded, as many engineering doctorates are, by a European "coordinating action" project, which means a wide programme of research work that is pursued by a combination of universities and industry partners across Europe. We shared the hosting of meetings and the trial sites for our experiments were also spread across the continent, meaning I visited Vienna, Berlin, and Strasbourg in that time.
Another coordinating action project saw me lead a package of work with participants from Romania, Sweden, Austria and Italy. This project was aimed at producing guidance for companies like Network Rail and its counterparts overseas, to help them harmonise and improve the way they manage their environmental impacts (such as the use of resources and CO2 emissions). Railways are a fairly environmentally-friendly form of transport and compare well with the alternatives, which is why I do what I do (it's my contribution to helping avoid climate change), but it's always important to keep improving if there are further environmental gains to be made.
Working with such a diverse team from around Europe really opened my eyes to different cultures and ways of working. Although the days are long and the meetings can be quite intense, there's always an opportunity to socialise and unwind afterwards, making new friends across the continent.
Business travel isn't all that glamorous, and certainly isn't like going on holiday – when you reach your destination, instead of relaxing with a cool drink or heading for a walk, you're preparing for the next day's meeting or catching up on e-mails. It's worth it, though, for the little opportunities that arise to do a little exploring in the couple of hours between the end of a meeting and your check-in time at the airport; the chance to mix with professionals from multiple countries and cultures; and the opportunities to try the local food, drink, and language, or just visit a local monument or museum.
As well as travelling for meetings and conferences, engineers often work abroad for prolonged periods of months or even years. As an engineer, I have a set of skills that is highly in demand and exportable to almost anywhere on the planet (and off it, for those involved in space exploration). In 2013 I spent three months living in downtown New York to work with the city's subway authority on the development of a new service information system that would not only transform passenger experience on the platform, but also upgrade efficiency and effectiveness "backstage" in the operations centre.
Evenings and weekends were my own – to explore, socialise or just relax after an intensive day's work. Good employers look after you when you're abroad – ensuring you have the right accommodation and compensating you for out of pocket expenses. I even got a 10% bonus to my salary while I was out there, which is a real help when you're just starting out.
I became an engineer in order to make a difference, but in my first eleven years I've enjoyed the chance to see the world as well. I'm about to start a new job and I'm excited to find out where that will take me in the next few years – with a worldwide company, it could be anywhere.

Useful links:

Engineering at Birmingham University