A day in the life
A day in the life of graduate structural engineer James Rushton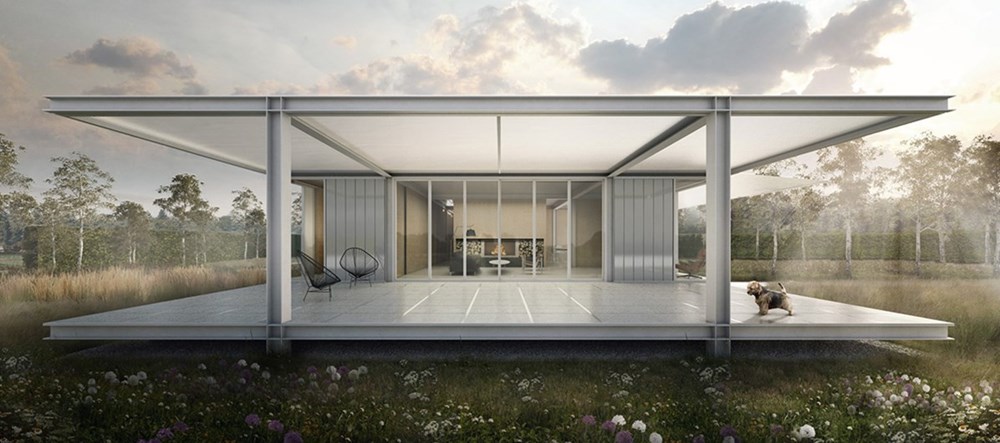 Name: James Rushton
Age: 23
Job title: Graduate Structural Engineer
Qualifications: Architectural Engineering MEng (Hons), University of Leeds
Employer: Elliott Wood LLP, University of Leeds
Where you live: London
I suppose I should start by introducing myself. My name is James and I'm a structural engineer. Originally from Liverpool, I left the city to study at the University of Leeds aged 18 and graduated four years later with a master's degree in Architectural Engineering.
Whilst historically little known, this course is gaining a lot of traction amongst employers. It covers everything you would learn in a traditional structural engineering degree but it differs in the focus it places on holistic design and interdisciplinary working - a crucial skill which I'll expand upon later! Following graduation, I was lucky enough to be offered a job with Elliott Wood and 10 months on, here we are!
So, a typical day... To be honest, one of the best things about my job is that the 'typical day' doesn't really exist! Every day really is different, you can be called upon at any time to sort out an issue on site or to attend a meeting with clients, new projects come in literally every day - you can't predict it! 
So I'll try and give a brief overview of my day-to-day responsibilities, the kinds of projects I work on and the kinds of people I work with. I will start by saying, if you're already considering a career in engineering, brilliant! Hopefully this will reinforce your decision and perhaps give you an insight into what it's actually like as a young engineer.
If you're not, be warned - there's no denying that engineering degrees are hard work, the job can get pretty stressful and if it's bags of money you're after, you might want to look elsewhere. However, if you want to be challenged every day, work with a huge range of creative and interesting people and ultimately be involved in some amazing projects, give me a chance and read on!
Every morning, I'll cycle from my flat south of the river into central London to our office on Foley Street. After a quick shower, I'll grab a coffee and some breakfast and refuel whilst sifting through my e-mails and answering any urgent queries from architects, contractors and other engineers. This can sometimes take a little while!
Most weeks I'll have at least one or two external meetings in the morning, so I'll finish breakfast and jump on a tube to wherever the meeting is being held. Most projects will have regular design team meetings so everyone can catch up with what the others have been doing. It gives you a chance to raise any issues you may have and discuss the project face-to-face.
It's all well and good sending e-mails, but nothing gets a problem solved quicker than sitting round a table with mugs of tea, big felt-tip pens and reams of blank paper and hashing it all out in a morning. This is where those inter-disciplinary skills come in handy. Architectural engineering, whilst structural-led, covers the basics of architectural design as well as building physics.
These skills are vital when working with the design team as you need to have an appreciation for how your design may affect the other guys on the job. At the end of the day, you're all in it together to produce the best possible solution for the client so you need to work together effectively!
Once the meeting is done and dusted, I'll go and grab some lunch before heading to a site meeting. Of course, you'll spend a fair bit of time "on-site". Whether it's a visit with the project manager to assess progress on site or going to meet construction managers to sort out an issue they've come across on-site, it's good to actually see what you designed on paper come to life!
Different projects will throw different problems your way. I've worked on schools, offices, hotels, cinemas, private houses, religious buildings and even iconic sports stadiums! (I can't tell you which one, but trust me, you'd know it if you saw it. You can get to work on some really exciting stuff!)
Once the afternoon rolls around, I'll sit down to get on with some of the more typical responsibilities of the job. A large part of this as a graduate is mathematical calculations to make sure that what both client and the architect want is actually achievable. There's no point designing a beautiful building if it's going to blow down as soon as the wind picks up!
When you boil it all down, that is the bread and butter of a structural engineer's job: making sure that the building can stand up to anything that humans or Mother Nature can throw at it! There are several codes (basically design manuals) that I use daily to help me design buildings correctly. The most widely used these days are called Eurocodes. For any keen beans who may be reading, you can find them on the Internet, but be warned - they are NOT light bedtime reading!
My calculations will usually be checked by a more experienced engineer or more typically, a senior-level engineer or an associate. You aren't left to fend for yourself, so don't worry! In any good design office, there's literally hundreds of combined years of experience to guide you along your way, and on the whole, engineers are a friendly bunch: everyone is more than happy to help you out if needed!
Once the day is done, as an office we do try and get out and unwind a little before we head home. As I mentioned, it can be fairly stressful, though thankfully not every day! This could be as simple as popping to the local for a pint or three, but especially in the summer we try to get out and get active! Sports socials are always popular. We play all kinds of sports including softball, cricket, golf and even petanque! (If you don't know what that is, don't worry, neither did I until I played a few weeks ago!)
Since starting my career I've made great friends both in and out of the office and have worked with some fantastic people! Ultimately, if you have an interest in architecture and you're pretty handy with a calculator, give structural engineering a look. If you're anything like me, I promise you're going to love it!
More links:
Architectural engineering at Leeds University
Elliott Wood