Making a pitch
Sean is an engineer on a mission to build new hi-tech artificial football pitches that can be used all year round.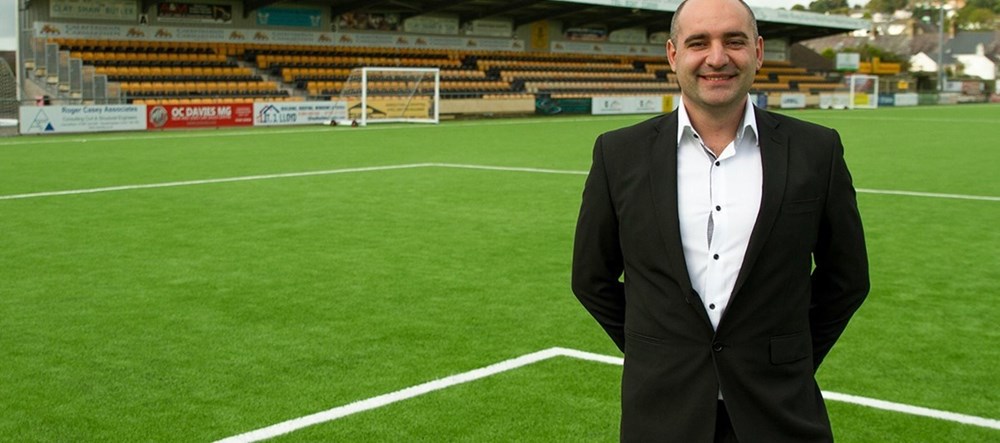 Name: Sean McDermott
Job: Civil Engineer
Company: South Wales Sports Grounds
#EngineerOnAMission Video transcript
I'm Sean McDermott, I work for South Wales Sports Grounds. I'm on a mission to get more people engaged in playing sports.
We're here at Carmarthen Town Football Club on their new FIFA approved artificial pitch which allows the community to use the pitch all year round with improved playability and it provides a great example of how engineering can widen access to people for sports facilities.
So the pitch is a 3G pitch which is a state-of-the-art new footballing surface which allows more people to use it more often than traditional grass pitches.
There have been examples of where clubs haven't been able to play games for 14 weeks in some instances because their old grass pitches haven't been usable - but a new 3G artificial surface provides that usability all year round.
It does give me a sense of pride to see people, when I come back here, playing on it in all weathers and it being full and being used all year round.
The benefits of coming into engineering as a young person it allows people to get involved with a variety of industries, sport being one of them, where some people may not think that it has a great engineering requirement but it has.
I think engineering in sport can make a difference. There's something different to do every day, it's a varied work, and it does make you proud to be involved in something, something like this which the whole community can benefit from.