Mix master Mandy
Mastering engineer Mandy Parnell puts the final touches to musicians' recordings to make them sound great, and has worked with The XX, Björk, Feist, Brian Eno, and more.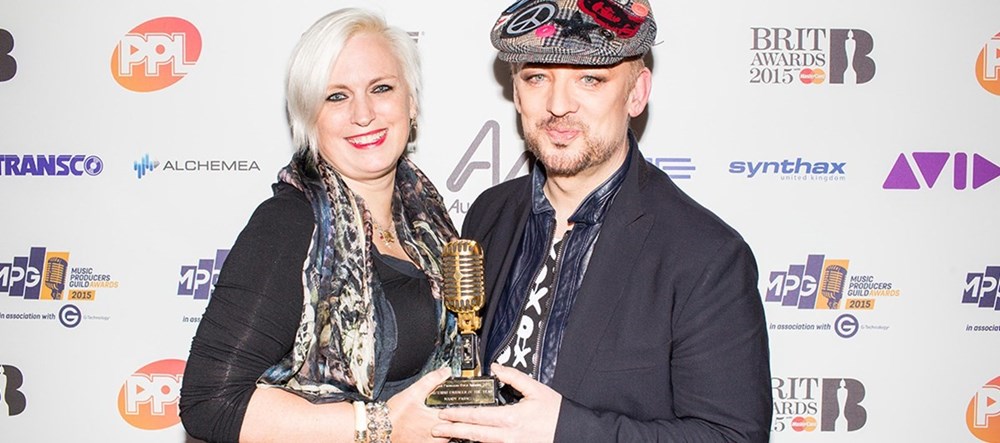 Mastering engineer Mandy Parnell works with star musicians, including The XX, Björk, Feist, Brian Eno and more.
Her job involves adding the final sonic touches to an artist's work, to make it sound as good as it can before it's produced and released.
Mandy got bitten by the musical engineering bug after a trip to a recording studio and never looked back – she now owns her own mixing studio, working with a range of artists in London.
Name: Mandy Parnell
Job title: Mastering Engineer
Company: Black Saloon Studios
How does your work affect the music produced?
Mastering is the last artistic stage before production. It's the last point of call that the production team has to reach the goals they envisioned for the release.
As a mastering engineer it is our role to make sure the release is the best it can be. We quality check the production and aim to improve the sonic picture, clarity, definition and add a 'polish' to the audio.
If I personally feel that the mix is not as good as it can be I might ask the production team to redo it. If the running order of an album is not necessarily working I might ask the production team to look at it again. I will work with the production team to create the best sonic representation of the artists' vision for the release.
What do you like most about engineering or your job?
It's exciting! Every day presents a new challenge. It's very humbling to have so many great artists approach me to collaborate on their work. 
Tell us about some of the artists that you have worked with:
The XX, Björk, Feist, Brian Eno, The Knife, Leila Arab, Mount Kimbie, Sigur Ros, Matthew Herbert, Gotan Project, Max Richter, Frightened Rabbit, Johann Johannsson, Olafur Arnalds, Nils Frahm.
What inspired you to become an engineer?
I had a friend who was a housekeeper at the Manor Studio in Oxford. She invited me to spend the weekend and the assistant engineer took me into the control room where I had a "eureka moment" after seeing all the equipment. I had always loved recorded music but had never thought of how it was produced. I returned to London and within a couple of weeks was enrolled on a Music Technology production course.
There are a number of different routes you can take into a career in engineering. What route did you take?
I went to a Music Technology school, and knocked on doors for three years until I got a full-time paid position. I took this route because it was the only one available.
How important was studying maths and science in school for what you do now? Did you enjoy it at school?
Yes, my favourite subjects at school were science and maths, and it has proved most useful through my studying and career.
What personal qualities do you think are important for being an engineer?
I think it is important for engineers to be humble, and have no ego, and to possess strong stamina, focus, self motivation and patience.
There are fewer women working in engineering than men. What would you say to girls who might be interested in a career in engineering?
My advice to anyone interested in a career as an engineer would be to try and get some work experience in a studio before you embark on years of study, to ascertain that it is a job that you really want to do. If you are still fascinated and love it after that experience then go for it.
What do you like to do in your spare time?
Go out to audio conventions.
If you could go back in time and be a recording engineer for any band or song, which would you choose?
Miles Davis – Kind Of Blue
Pink Floyd – The Wall
Peter Gabriel - So
Find Mandy on Facebook
Black Saloon studio
Thanks to the Music Producers' Guild for helping source this case study. The MPG represents the interests of everyone working in the UK music sector producing and recording facilities and various professions.