Good Vibrations
From the Arctic Monkeys, to Ed Sheeran and the Manic Street Preachers; Guy Massey is the sound engineer recording some of the best in the business.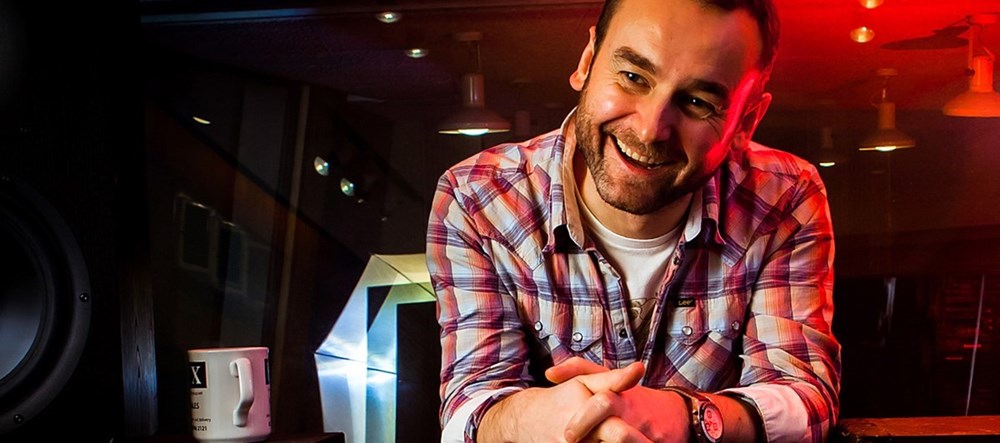 From the Arctic Monkeys to Ed Sheeran and the Manic Street Preachers, Guy Massey is the sound engineer recording some of the best in the business. 
Sound engineers are there from the moment the note leaves a musician's instrument to make sure your music sounds as good at home as it does in the studio.
Guy tells us how he went from making music in bands to engineering at Abbey Road studios, a recording studio famous for hosting the Beatles and other bands…
Name: Guy Massey
Age: 45
Job title: Recording/Mix Engineer
Company: 140dB/Self Employed
Hometown: Liverpool
Qualifications: Bsc Hons, Geology, the University of Manchester
The University Of Surrey, Diploma in Music Recording
Tell us about your job…
The main part of my job is choosing which microphones to put where. I'm responsible for the sound once it leaves the instrument, on its journey to a tape machine or a digital audio workstation (DAW).
If I'm mixing the tune too it's my job to balance all the elements within a track to create a finished mix, ready for mastering. Mastering is the final process whereby the final mixed track is readied for use to put on CD/iTunes, vinyl or others.
How does your work affect the music produced?
I think the choices you make as an engineer have quite a large impact on the final record. Different microphones and processing techniques will alter the initial sound to a massive degree if that is what's required. On the other hand, you may want to record something as cleanly as possible to make the sound appear exactly like it is in the room where it's recorded. Both have a large impact on the finished record.
Similarly in mixing, you have a great range of processing tools at your disposal and using them to the track's best advantage is a big part of the job.
What do you like most about engineering or your job?
I like the fact that I'm more or less my own boss. I can work when and where I want for the most part. I can also generally work on music that I really love, so spending time with like-minded people in studios for days on end is very rewarding for me. I especially like seeing a project grow from an initial idea to a finished record that you're proud of – it's a great feeling.
Tell us about some of the artists that you have worked with:
Over the years I've had the pleasure of working with many and varied artists including Ed Sheeran, the Beatles, Manic Street Preachers, Spiritualized, the Arctic Monkeys and more.
All of these were very different gigs in very different circumstances. I recorded and mixed a couple of tunes for Ed Sheeran's last record and mixed and re-mastered (re-mastering is enhancing the quality of sound from a previous record) various Beatles and Paul McCartney projects. I also recorded the Arctic Monkeys for the Olympics opening ceremony and mixed the second part of two Manic Street Preachers albums in the last year. 
What inspired you to be an engineer?
I was always in bands when I was growing up back home and I loved the recording process when we were making demos. I slowly gravitated to that as time went by and then took a sound engineering course when I left university. After that I landed a job at Abbey Road Studios where I stayed for 10 years.
There are a number of different routes you can take into a career in engineering. What route did you take and why?
I took a sound engineering diploma course run at the University Of Surrey in Guildford. It was a three month course that guaranteed work experience in a London studio. I gained my work experience and then started the normal route into sound engineering, from tea boy to assistant to engineer.
What personal qualities do you think are important for being an engineer?
Being able to communicate with people and stay focused in sometimes quite stressful situations is important. If you're going to spend long periods of time in isolation with people you have to be pretty easy going too…
What do you like to do in your spare time?
Listen to music! I also go to the cinema, cycle and do high-altitude trekking.
If you could go back in time and be a recording engineer for any band or song, which would you choose?
Probably Good Vibrations by The Beach Boys or anything by Tom Waits!
-----
Thanks to the Music Producers' Guild for helping source this case study. The MPG represents the interests of everyone working in the UK music sector producing and recording facilities and various professions.