Keeping nuclear submarines safe!
Dr Charlotte Levy works in Probabilistic Safety Analysis to make sure reactors behave correctly.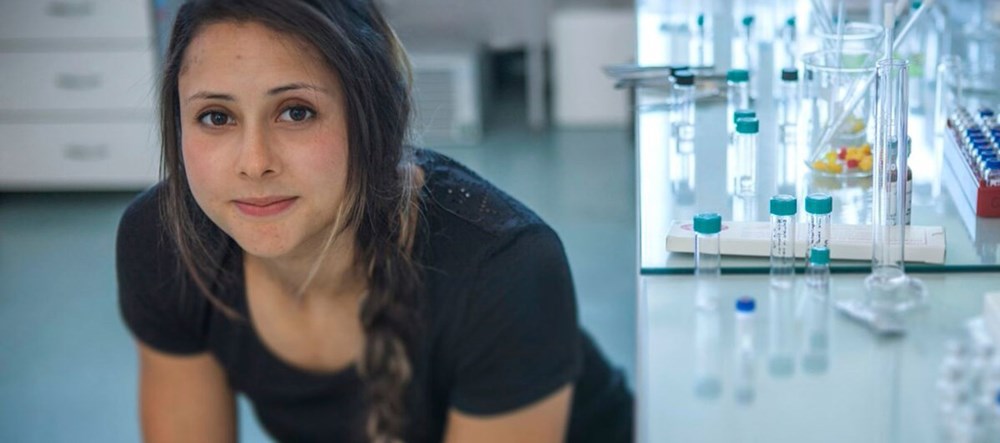 Tell us about your job. What do you do?
I work as a Safety Engineer for Babcock. Babcock maintains nuclear submarines and other Royal Navy assets, and my role involves dealing with the nuclear safety of the submarines.
What does an average day look like for you?
My work is mostly office-based, mapping out the way the submarine components and the dock relate to each other and the likelihood of a catastrophe happening should certain components fail.
How does your work affect people's lives/the world around us?
The primary concern with a Safety Engineer is to ensure the safe operation of nuclear reactors. The nuclear reactors I work with are those inside the Royal Navy's submarines. If anything should go wrong, the consequences would be horrendous!
What or who inspired you to be an engineer?
My A Levels in Psychology, English Language and Literature, and Chemistry were very average/poor. I went on to study a BSc (Hons) in Psychology at Plymouth University for a year before swapping to a BSc (Hons) in Applied Chemistry, in which I obtained a first. I had real ambition to be a clinical psychologist, but as much as I love the subject of psychology, I knew it wasn't for me and decided to study chemistry to keep my options open. I then went on to do a PhD in chemical engineering science.
My PhD is in physical chemistry and chemical engineering science and was conducted within the Environmental and Fluid Modelling Group (EFMG) at Plymouth University. The group developed computer software that models porous structures and various fluidic processes that occur within those structures.
My PhD also exposed me to chemical engineering and computational modelling, which I enjoyed immensely. I am now on a Graduate Scheme in Safety Engineering with Babcock based in Devonport Royal Dockyard/HMNB Devonport. Babcock offered permanency and long-term stability, as well as the industrial experience that I'm looking for. Their Safety Engineering Graduate Scheme has so far been everything I could have imagined and I'm currently learning a lot about how nuclear submarines are maintained and overhauled.
There are a number of different routes you can take into a career in engineering. What route did you take (and why)?
I struggled to obtain work in engineering because none of my qualifications were recognised by any engineering body. I was very lucky to be accepted by Babcock as a Safety Engineer because they recognised that many skills I had were very applicable to their role. Now I'm working towards the status of a chartered engineer.
Which of the subjects you studied at school, college or university do you use in your job?
In some way of another… all of them! I haven't studied any subjects directly applicable to my role now, however, the experience I have gained in all of them shaped my knowledge-base. For example, during my PhD I learned loads about computational modelling and some programming, and bringing that into my role as a Safety Engineer working in PSA (Probabilistic Safety Analysis) has made me quickly adapt to the area of reliability engineering.
Having a strong background in chemistry, too, also helps when understanding the nuclear reactor and the processes going on within. As well as an A Level in psychology (along with personal study) to appreciate why accidents can happen (hint: they're always due to humans making an error in some way!).
Finally, my English A Level has helped; I've always enjoyed writing and have entered many science communication writing competitions over the years. Being able to write well and adapt to your audience is extremely important in most places of work.
Who else do you work with?
Colleagues/other safety engineers, members of the design team, Royal Navy staff… whoever has information about the functioning of the submarine and the dock in which it sits.
What do you like most about engineering?
Solving problems requires an understanding of the universe, and I find that really fascinating!
What are the challenges or downsides to your job?
The fault and event trees that comprise a Probabilistic Safety Analysis are very time consuming to develop. And it can be quite frustrating to understand others' data. Additionally, sometimes you have to make assumptions about data that you're given, however, having come from an academic background I just want to go out and get it myself! But, it's not possible to do this…
What are your aims as an engineer?
Of course to perform my job role and duties in keeping the submarine nuclear reactor in safe operation. However, I have some more personal aims, such as publishing some work in an academic peer-review journal to keep my research going.
What opportunities are there to progress in your role or be promoted?
I would recommend throwing yourself out there as much as you can and really making an effort. Speak to as many people as you can, too, as there's always something to be learnt from everyone.
There are lots of opportunities to be promoted. However, I'm not entirely sure if I would want to. I'm lucky to have a wonderful job that I'm enjoying now, and as long as the work is interesting, I wouldn't mind continuing to do it. But we'll see what opportunities present themselves in the future based on who I network with and around what corner the business turns!
What skills and personal qualities are important for being an engineer?
Qualifications and subject knowledge are the more obvious aspects of a career. I'm very aware of my strengths and weaknesses. I used to be extremely shy, so threw myself in at the deep-end with a placement with the British Council's IAESTE in Argentina for 2 months. And I've always known I wasn't comfortable with public speaking so I put myself out there in presentation competitions, ending up at the Global Final of IET's Present Around The World (PATW) 2016 competition!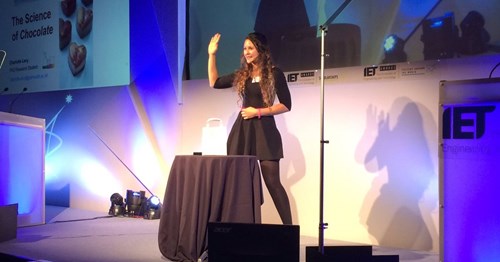 To be able to better perform under pressure in a leadership role, I joined the Royal Naval Reserves (RNR) in 2017 to work on this. There's only one way to get to where you want to be and that is perseverance, objective and realistic goal setting, and self-compassion.
What advice would you give a young person who was considering engineering as a future career?
Know that there is always a way to make something work, and it's ok to not know exactly what you want to do. A career is something that you work on and develop over a lifetime, and there's never a stationary end-goal.
Make the most of every opportunity you have to be really enterprising and proactive.
What do you like doing in your spare time?
Strength and conditioning, crochet, baking, Royal Navy Reservist activities, Jiu Jitsu, and speaking basic Spanish.
I have also done a lot of STEM engagement work and outreach and enjoy it a lot. At first it started off as simply researching a few things that I was interested in, such as the science and chemistry of chocolate, and then it transformed into a presentation that I've delivered multiple times. I'm also getting more involved in mentoring other students and I really enjoy that – it's great to get out and about and to speak with people. If I can help anyone in any way, then I'm happy.
What do you want to do next in your career?
I'm quite open! Who knows what the future holds?!