Keeping your cool
James's apprenticeship led to real-world experience and his career as a refrigeration engineer.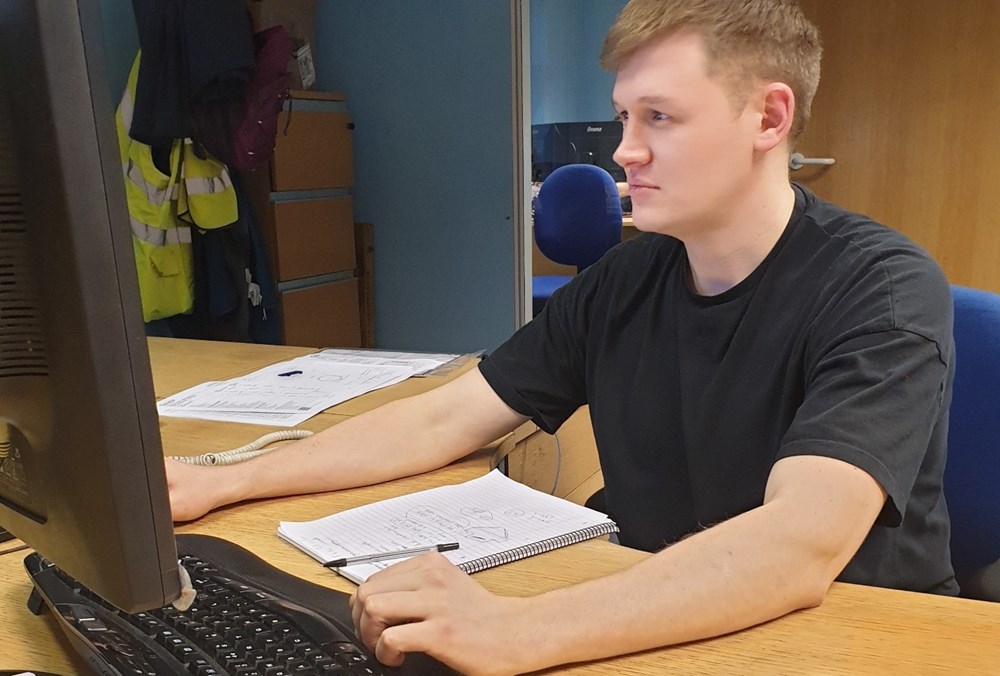 Tell us about your job. What do you do?
I design the machines which make all of the produce in a food retail store cold.
What does an average day look like for you?
Working in a team, communicating information to other areas of the business, selecting components, modelling data, and using 3D Computer Aided Design (CAD).
How does your work affect people's lives?
A fifth of the world's energy is used in refrigeration and air-conditioning. Gains in efficiency in system design have the ability to scale to massive real-world reductions in CO2 emissions.
How did you first become interested in engineering/what or who inspired you to be an engineer?
My grandfather worked for Rolls Royce and it was something I always wanted to emulate.
There are a number of different routes you can take into a career in engineering. What route did you take (and why)?
After dropping out of university (studying mechanical engineering), I started a higher level apprenticeship to gain real-world experience. Now I'm studying a degree again that's funded by my employer. This time I have a real appreciation on the real world application of my studies.
Which of the subjects you studied at school, college or university do you use in your job?
Maths! IT and English. Communicating effectively is also very important.
Tell us how the subjects you studied at school help you in your career.
Mathematics/ Design and Technology and computing all have relevance. Concepts learnt at this stage are built upon as you progress, so an understanding and appreciation of these is essential. 
Who else do you work with?
Customers, other engineers, property managers, store managers, consultants, and contractors.
What do you like most about engineering?
Designing a system and it becoming a viable product that enters production.
What are the challenges or downsides to your job?
Sometimes the best engineering solution has not been budgeted for. A certain level of trust is afforded to you given the nature of the role. If you make mistakes or have a bad day it can significantly affect others ability to do their jobs and have large financial impacts.
What are your aims as an engineer?
To not stop learning!
What opportunities are there to progress in your role or be promoted?
Options to become more specialised are available, opportunities to work in other areas of the business are available. For example, our current engineering director was an apprentice!
What skills and personal qualities are important for being an engineer?
Being process-orientated helps, interpersonal skills are important and a good grasp of maths is also vital. Being creative is also a great attribute.
If you could go back (or forward) in time and invent anything, what would it be?
If you wanted to make a lot of money then going back in time and inventing the semi-conductor would have been a good one! If you were not to be selfish though, solving the world's energy crisis by inventing a viable fusion reactor would be nice. Or maybe improving current energy storage technology.
What advice would you give a young person who was considering engineering as a future career?
Learn what your future role will actually entail and see if that is something you actually want to do every day.
Does your work overlap with other types of engineering/science/technology?
Lots of thermodynamics, controls, building services engineering, and electrical engineering.
What do you like doing in your spare time?
Cycling, cooking, and climbing.
What do you want to do next in your career?
Build my product portfolio and push greener solutions to a wider customer base.