Tea cups and T Levels
Learn more about what it's like doing a T level at Portmeirion, and the engineering behind making pottery.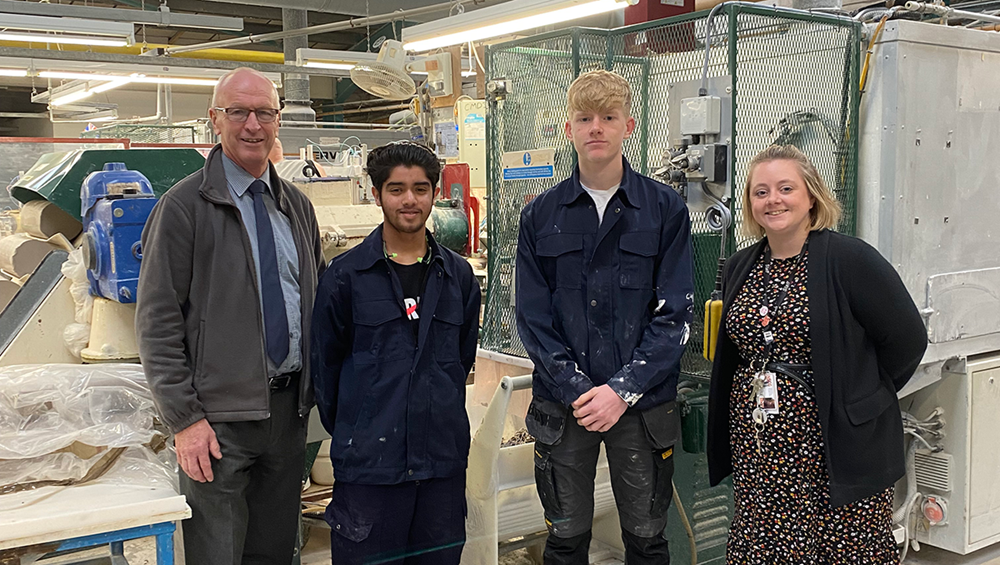 Why are engineers important to Portmeirion?
At our Portmeirion site in Stoke, we embraced the opportunity to offer T Level placements and now have two engineering students on their first placement this week. We want to support our next generation and help bring in young talent within the ceramic industry, showcasing the engineering careers we have within the group and the engineering T Levels are helping boost the skills we need.
What different career journeys can students take to work at Portmeirion?
We have links with local schools and colleges in Stoke, and offer T Level work experience placements as well as apprenticeships.
What do you love about your T level and apprenticeship students?
Apprenticeship students have really helped everyone here at Portmeirion! Our apprentices have been immersed in the business and to help them see the bigger picture of the industry through problem solving, health and safety, and continuous improvement.
The two students who came on their work experience to Portmeirion are studying a Level 3 T Level in Design and Development for Engineering and Manufacturing at Newcastle and Stafford College Group, which began in its first year this September.
"I've enjoyed my time at Portmeirion. The factory tour was fascinating from seeing the products made from start to finish, from blocks of clay to beautiful pottery packaged at the warehouse storing thousands of products ready to be delivered nationally and globally. The company has been very hospitable and fulfilled the requirements I needed especially regarding to pray as I am a proud Muslim." - Sufyann
"I have enjoyed my time at Portmeirion helping and shadowing the engineering team around the factory. I was unsure what to expect however, it has been a great experience and I have gained a good insight into the industry." - Zac