A rail-y good apprenticeship
There were 1.65 billion train journeys made over the last year - that's a lot of passengers! And they all need to arrive safely and on-time, which needs a lot of engineering work behind-the-scenes.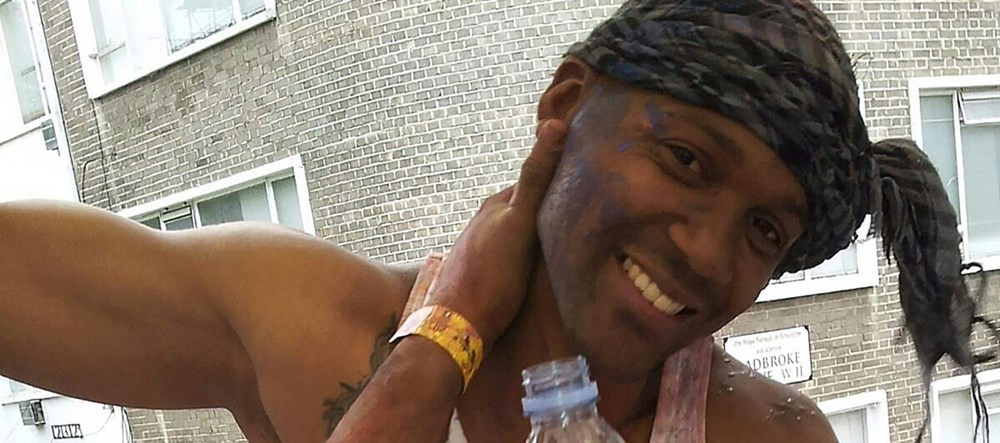 Network Rail is the organisation that looks after Britain's rail tracks, signalling, bridges, tunnels and more - all the things that the trains run on and through. 
And this is where engineers like TJ come in! TJ followed his childhood dream to become an engineer and took an apprenticeship at Network Rail to arrive there - we found out how he keeps the railways "on track"...
Name: Tyrone (TJ) Williams
Age: 36
Job title: Section Supervisor (Track)
Qualifications:
Edexcel BTEC Level 3 Subsidiary Diploma Distinction*in engineering:

Health and safety in engineering (Distinction)
Mechanical principles and applications (Distinction)
Mathematics for engineering technicians (Distinction)
Properties and applications of engineering materials (Distinction)
Applications of mechanical systems in engineering (Distinction)
Railway infrastructure construction and maintenance (Distinction)
Welding principles (Distinction)
Surveying in construction and civil (Distinction)
Key Skills Level 2
NVQ Level 2 in Engineering
Technical Drawing Level 2
Institute of Leadership and Management (ILM) Level 2

NVQ level 3 in Railway Engineering. June 14
Institute of Leadership and Management (ILM) Level 3

Sussex and Kent Section Manager's Development Programme. August 14
Employer: Network Rail Maintenance
Where you live: Norwood, South London
Tell us about your job. What do you do?
I am a Section Supervisor. I provide regular support to the Section Manager to ensure both planning and work requests are completed to a high quality. I carry out inspections to ensure that track and other parts of the railway are not below Network Rail standards. I also support project planning which includes in-house work such as planning the removal of defects to prevent any risks to running lines, to Thameslink resilience projects which involves renewing infrastructure (such as track) within my local depot area.
What does an average day look like for you?
An average weekday involves inspecting infrastructure (track) assets to ensure they are within Network Rail's maintenance standards, planning the removal of rail defects, managing a team of 30 staff, and more. I lead tasks such as the installation of railway points and crossings, along with the replacement of different parts to prolong the life of the track.
How does your work affect people's lives/the world around us?
My work is instrumental in many ways as it can affect the lives of many people on a daily basis. For example, at a surface level, an individual's mood might be affected by their journey. However, at a profound level it can affect how many people get to work and even the country's economy.
What inspired you to be an engineer?
As a child, I was always intrigued by how things worked. When I was 10 years old I remember taking apart an old television and spending two days trying to re-assemble it. When I was 30 years old, I took a sabbatical year and decided to follow my childhood dream of becoming an engineer.
There are a number of different routes you can take into a career in engineering. What route did you take (and why)?
I completed the Network Rail Apprentice Programme. I chose this route because I already had a young family to care for. This path allowed me to earn an income and gain the NVQ level 3 in Railway Engineering. With the support of my engineering colleagues, I completed the three year apprenticeship in half the time, and qualified with a Distinction star.
How important was studying maths and science in school for what you do now?
Extremely important! They provide the foundation of what I do every day; not only the knowledge gained from studying these subjects, but also the skills I learned and developed.
There are fewer women working in engineering than men. What would you say to girls who might be interested in a career in engineering?
There is a misconception that engineering is for men, however I strongly disagree. I believe women - like men - have the required qualifications and skills to succeed in this field. If any girls are interested I think they should embrace the challenge and not be deterred by the current statistics. More women would be an asset to the world of engineering.
What do you like most about engineering?
I enjoy problem solving and completing challenging tasks to a high standard.
What do you like to do in your spare time?
I dedicate the majority of my spare time to my three children. A lot of time is spent watching Disney movies and playing PlayStation 4 games! I am also on the committee for two bands who play at the Notting Hill Carnival. This gives me the opportunity to contribute to my Trinidadian culture and provides an avenue to express our creativity.
What personal qualities are important for being an engineer?
Resilience, an inquisitive nature, being hardworking and passionate are all important. The ability to work and communicate with others, exceptional time management and organisational skills are also needed.
If you could go back in time and invent anything, what would it be?
A camera: a picture tells a thousand words.
What advice would you give a young person who was considering engineering as a future career?
This is an exciting and well-paid career! In this industry no two days are the same. If you enjoy thinking critically and enjoy solving problems such as "why, if, what and how?" then this career is for you! Choose a job that you love and you will never have to work a day in your life.