Becoming an inventor
Meet Nathalie, a mechanical engineer at Dyson! Find out what she loves about engineering, inventing and innovating.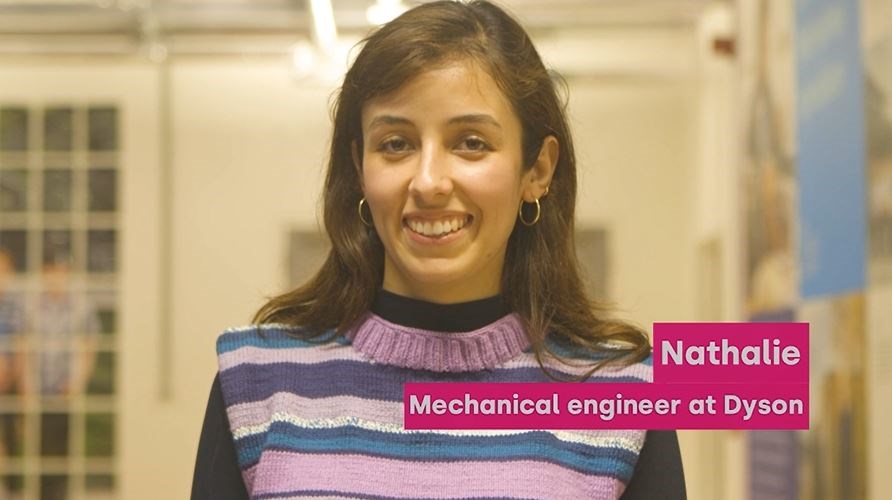 As a kid, I was just curious - sometimes I'd break things and I'd get excited that I broke it because I got to see the inner workings and use problem solving to fix it. The adrenaline rush just really made me interested in becoming an inventor - there are no rules! If it works, it works.
I had a lot of trouble deciding what I wanted to do after school. I think what really drew me into engineering was the fact that I could include the sciences and maths, but I wouldn't trade off any creativity. In engineering you get to bring as much of your creativity as you want.
I applied for the Dyson Institute and got a place, and then I studied electromechanical engineering.
Now that I've graduated from the Dyson Institute, I work in engineering in haircare. My team is responsible for redesigning and innovating a new hairdryer called Supersonic, which hadn't been redesigned for over 100 years.
We looked at it, redesigned it, and made it better, and it took the industry by storm.
I think the exciting thing about innovating is that you look at something and make it better, whereas inventing is coming up with an idea that's completely new. At Dyson, I'm fortunate enough to do both.