Maths in medicine
Nargiza is a researcher working in medical imaging. She uses maths and computing skills to help doctors look after our health and wellbeing!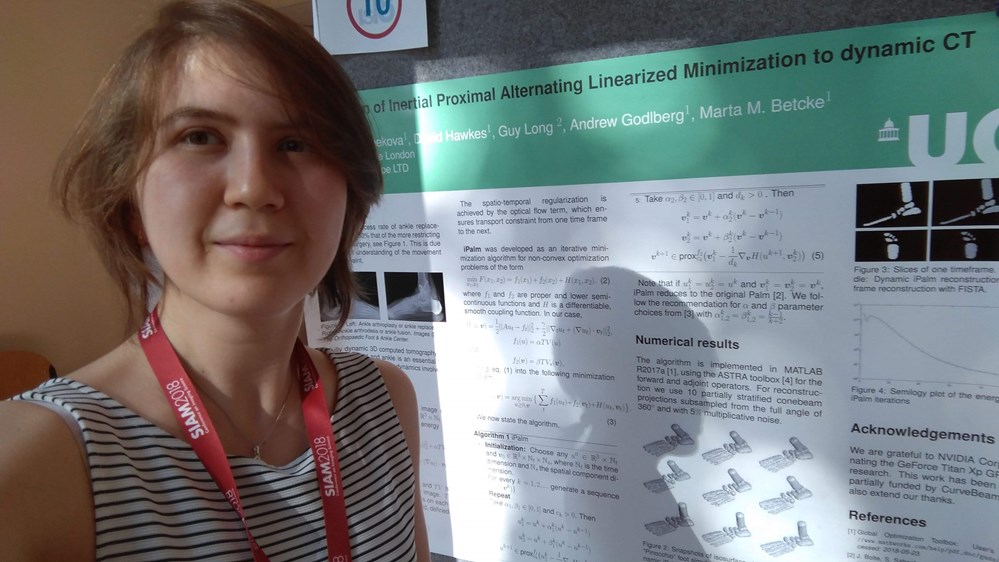 My name is Nargiza, and I'm postdoctoral researcher at the University College London. I work in medical imaging in the computer science department in the engineering faculty. My background is an applied mathematician. So you could say that I didn't choose to become an engineer, but I do love the fact that the work that I do helps people, and that's really important to me.
I got my start at the university where I did a lecture called 'inverse problems'. I really liked the work that my professor at the time was presenting, and I reached out to them and there was a summer project that I could work on. The rest is history, really. The field of medical imaging is really vast, but its main contribution is the fact that doctors are able to help patients and develop treatments without opening them up.
Medical imaging is also frequently used for guiding operations, but there's many other things that it's used for. For example, during my PhD I was working on a project relating to a dynamics of the foot and ankle, to help the development of joint replacement and also to create more comfortable shoes for everyone to wear. I think that's really exciting and it really was a really fun project to work on.
I think that if you would like to become an engineer yourself, you have to be aware that engineering works really closely with the needs of society. Look around yourself and see if there's something that you think can be done better or should be done better, and then work to become an engineer to fix that problem.
To become a good engineer, the most important thing to do is know when to work hard and to have a passion for what you do. So I wish you luck in finding your passion!