Driven to succeed
Nazia Ali is a graduate working in the Body Engineering department at Jaguar Land Rover. She's part of the team behind the distinctive shape of their vehicles, as well as the less obvious, but equally important things that go on inside the cars!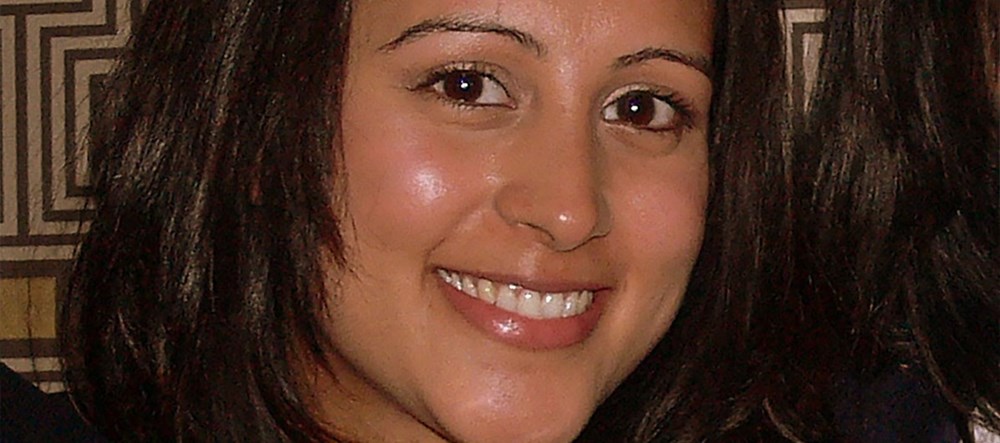 Nazia Ali works in the Body Engineering department at Jaguar Land Rover.
So she's part of the team behind the distinctive shape of their vehicles, as well as all the clever things that are less obvious from the outside.
As part of the graduate scheme at JLR she's worked in different parts of the business, helping to reduce carbon emissions with hybrid vehicles and working on "tortuous path" designs to reduce the amount of noise that the driver hears.
Nazia's path to becoming an engineer has been anything but tortuous, as she had decided that was what she wanted to be at 15. Read on to find out about her journey…
Name: Nazia Ali 
Job title: Graduate Engineer in Product Development at Jaguar Land Rover (based in Coventry and Gaydon)
What first got you interested in engineering?
From the age of 15 I knew I wanted to be an engineer. I wasn't quite sure what kind of engineer; I just knew that in this profession I'd have an opportunity to do what I love – understand how systems, machines and mechanisms worked. At that age I couldn't clearly define the specific things that excited me about engineering and for me this was the best way to approach the field. Leaving myself open to change and new insights led me to making the best decisions in my career.
Wanting to know more about engineering I arranged work experience with British Airways; working on their Boeing 747-400 I felt on top of the world - this was a great place to be, working with the engineers, asking questions and learning all that I could during my time there. This placement, as well as my placement with motor building company, Lewis DMR, strengthened my dream of becoming an engineer.
Tell us about your work as an engineer…
I'm now into my second year of the graduate programme at Jaguar Land Rover and have had varied roles within the company since starting in September 2010. I've provided high quality engineering solutions and had a direct impact on the final vehicle.
So far I've worked on the Range Rover Hybrid, the F-Type, as well as confidential Jaguar and Land Rover designs. I've been responsible for the design of the tortuous path in our recent F-Type model. A tortuous path within a vehicle acts to stop unwanted noise from reaching the passenger cabin from outside, such as ground noise and noise from other vehicles, to improve the quality of the driving experience.
In order to reduce outside noise you need to design an effective tortuous path, a convoluted path which acts to cancel out sound waves (sound becomes quieter as it travels from point A to B and a tortuous path makes it more difficult for sound to travel, a bit like a maze, but for sound –Ed). By incorporating twists and turns and noise absorbing materials into the vehicle in a carefully mapped out route between the outside and the inside it's possible to improve the quality of the driving experience. Through market research, mathematical calculations and the design of noise, vibration and harshness (NVH) parts I successfully mapped out a tortuous path.
I was in charge of the prototype build for the rear of the F-Type. This was a significant project and I was required to deliver this to specification so that engineers and designers would be able to alter the model if required.
On placement in Hybrids I gained an in-depth appreciation of the world of hybrid electric vehicles. Working with the powertrain (includes wheels, suspension, drive shaft, exhaust system, engine, and transmission -Ed) team I learnt about the operation of the test beds used for various emissions tests for engines. I also learnt about the ways in which research engineers are trying to reduce the emissions levels of our future Jaguar Land Rover vehicles. This was an insightful placement and I'm now able to provide information about hybrids to engineers within my home department.
Outside of my engineering roles I've sought opportunities to further strengthen what JLR do for their graduates and employees, including coaching a graduate team of 13 1st year graduates.
And where do you work now?
I work in Body Engineering, one of the larger departments in Product Development, comprised of a highly experienced and talented team responsible for the majority of components in the interior and exterior of all JLR products.
In an increasingly virtual world the department has also developed some excellent technical specialists in Computer Aided Engineering and Computer Aided Design.
What is your favorite part of the job?
I love contributing to the bigger picture. The roles that I've had have been integral in the delivery of new JLR models and this is a rewarding experience. I enjoy working with people, bringing departments together and seeking opportunities to make the company a better place so that other engineers like me can further themselves.
What is the most challenging part of your job?
The most challenging part of my time here was during the F-Type Rear Prototype build. This was uncharted territory for me. Being responsible for a budget that you could buy a house with was daunting! Looking back, I wouldn't want it any other way because being thrown in at the deep end forced me to learn quickly. I'm now more aware of my strengths and my confidence has grown tremendously as a result of this project.
I'm now in the process of organising an event for over 3,500 engineers in the coming month. This is completely new to me, but you'll never learn unless you try and within Jaguar Land Rover there are always people willing to help.
What subjects did you study at school and university?
In secondary school I studied GCSEs including maths, science and english, which were compulsory subjects and also essential to my growth as an individual and engineer. I also studied design technology, geography, and media studies. They were all very different from each other and I was able to make a well informed decision when it came to deciding on my career path.
After obtaining A-Levels in maths and physics I was ready to go onto university to study Mechanical Engineering at Queen Mary University of London. During my time at university I was exposed to the theoretical and practical sides of engineering which have been invaluable in providing the foundations to becoming a well-rounded engineer.
How did you find out about the graduate scheme you are on and get onto it?
During a careers fair at the NEC in Birmingham I met engineers from Jaguar Land Rover and was given insight into what I could expect as a graduate engineer in the company. I was immediately interested; there were so many opportunities for graduates and it seemed like a really exciting company to be a part of.
I went on to apply for a graduate position at Jaguar Land Rover. After applying via their online application form I was invited to take psychometric tests, attended a one day interview and shortly after I was offered a position on the graduate programme.
Would you recommend a graduate scheme for engineers?
Yes. As you grow in your profession you will learn about yourself; you'll be more aware of your strengths, your weaknesses and what you enjoy the most. On a graduate programme you'll have an opportunity to further develop yourself through a range of courses from technical courses through to soft-skills courses so that your training falls in line with your personal requirements. As well as the training and guidance that you receive you'll be encouraged to get to know departments outside of your home department so that upon completion of your graduate programme you've become an engineer with the competitive edge.
What kind of personal qualities do you think are important for an engineer?
A passion for engineering is absolutely essential; the passion to create, solve and change things. If you have difficult times in your career you will need to have a love of engineering to get you through.
Determination is also very important. As an engineer you will be required to design and implement solutions which have to work in sync with their environment. As a product development engineer at Jaguar Land Rover I'm often faced with challenges such as responsibility for making parts work in harmony with the surrounding parts. You need determination to seek alternative solutions to existing problems, helping you to deliver cutting edge solutions in an ever changing world.
If you could go back in time and invent anything, what would you invent?
I'd probably invent a car that produced zero emissions and never needed to be re-fuelled. It would surpass all hybrid vehicles and I'd never have to stop at a petrol station again unless I wanted to buy a bar of chocolate!
What do you enjoy doing in your spare time?
I love drawing and trying all sorts of new craft techniques such as clay modelling and airbrushing. These creative tools help me to approach my work in a similar way; colourful and outward looking. I enjoy making and decorating cakes and confectionary. In the past I've been commissioned to supply celebration cakes which is really rewarding. I also enjoy discovering new places that go towards giving me a better perspective on life and I use this positivity and perspective in my work.
More links

Jaguar Land Rover careers
Engineering at Queen Mary University, London
Institution of Mechanical Engineers