The power of apprentices
Find out more about apprenticeships at ITM Power, who work with hydrogen and renewable energy.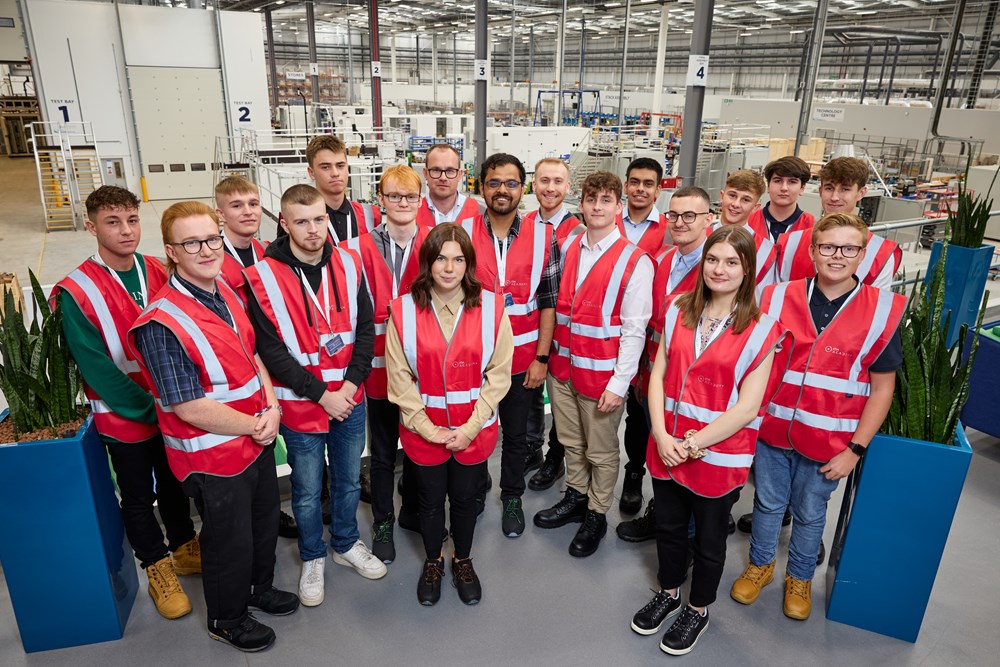 Why are engineers important to ITM?
Bringing in new engineers is so important to the growth of our business.
Our engineers not only look after lots of engineering projects but they also support other things we do.
Employing new engineers helps us make sure we have the skills required for the future and allows us to train young engineers to support our values, passions and culture.
What different career journeys can students take to work at ITM?
At ITM we aim to work with schools at an early stage to ensure that we can support young people with careers in engineering and ITM.
We offer work experience placements and site tours so that young people can see and get first-hand experience of what we do and the jobs that we offer.
The opportunities range from traditional engineering apprenticeships, including electrical and mechanical jobs from apprenticeship standard Levels 3 to Level 7. We also offer apprenticeships in areas such as marketing, legal, health and safety and business.
What do you love about your T level and apprenticeship students?
Apprenticeships are a real benefit to ITM, we love having them in the business. We have seen amazing ideas from our apprentices, and are so proud to see them get recognised through external awards and progress through the different levels of apprenticeship.
At ITM each apprentice and industrial placement student gets a mentor and a training plan which makes sure they learn the skills they need for their apprenticeship.