Collecting ambient energy
Philex is an electrical engineer working in ecological friendly electronics, collecting energy from thin air!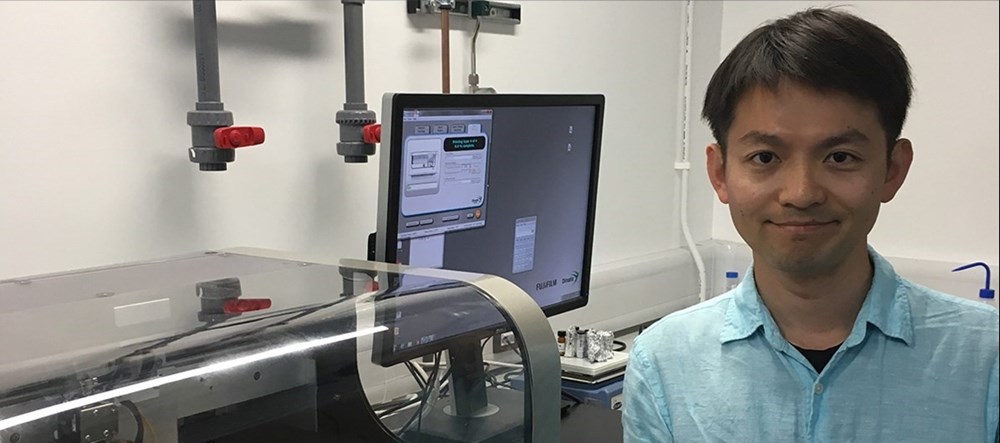 Name: Philex Ming-Yan Fan
Age: 31
Job title: Researcher
Qualifications: PhD Candidate
Employer: University of Cambridge
Where you live: Cambridge, UK
Tell us about your job. What do you do?
I do research at Cambridge University. I design environment-friendly electronics that collect energy from the ambient environment in a battery for use in next-generation ubiquitous applications such as wearable activity trackers, portable devices and ambient intelligence devices.
What does an average day look like for you?
Every time when I have an interesting idea, I spend the majority of my time proving, and seeing and evaluating its impact. This proof process may involve the use of fundamental maths and physics, EDA tool simulators, prototyping and experiments.
How does your work affect people's lives/the world around us?
My work is to design environment-friendly electronics to collect ambient energy such as solar energy, vibration kinetics, heat, or magnetics in the air. It can reuse the "wasted" energy in our daily life, so further reducing the dependence on fuel use and global warming.
How did you first become interested in engineering/what inspired you to be an engineer?
When I was a high school student, I found that mathematics and physics were interesting. In my university study doing engineering projects gave me the sense of achievement, understanding  the principles and then implementing theories into the real world. Those engineering projects have interesting and powerful functions. For example, I learnt how to code by designing a controller for elevators, and used a FPGA (Field-Programmable Gate Array) board to implement the controller. 
There are a number of different routes you can take into a career in engineering. What route did you take (and why)?
I choose to be a researcher in engineering because this route allows me to bring fundamental theories to the real world. In other words, I can act like a bridge connecting pure science to applied science/ engineering. When this works, a number of technologies emerge that could change the world. A pertinent example is how communication technology changes our lives.
How important was studying maths and science in school for what you do now?
Maths, physics and science are very important to what I do now because they are useful tools to verify the ideas I come up with. They are like coding tools for coders, cars for drivers, or medical instruments for doctors.
There are fewer women working in engineering than men? What would you say to girls who might be interested in a career in engineering?
Yes, there are fewer women working in engineering than men. This could be the result of the stereotype of our society that what women and men should do and should not do. In fact, the knowledge/ techniques you learn from engineering can be applied to a variety of professions because all the techniques are logical.
Some of my friends use engineering knowledge in areas of finance, medical treatment, etc.
What do you like most about engineering?
The moment when I find out that I can prove the idea/ concept that I come up with.
What do you like to do in your spare time?
I like to read books about history, sociology and comics. I also like to watch TV series from the US, the UK and Japan. If I have more time I would do archery.
What personal qualities are important for being an engineer?
Curiosity toward this world, eagerness to prove ideas, and persistence.
If you could go back in time and invent anything, what would it be?
I would invent a technology shown in the movie Star Wars that can project your image and voice to any corner of this world you'd like. This is like the magic of teleport.
What advice would you give a young person who was considering engineering as a future career?
Engineering is not only a profession, it can also give you problem solving abilities. Some of the theories, techniques and methodologies you learn from engineering can be applied to a variety of professions outside engineering when you step into multidisciplinary fields.