Every day engineering: a day out in London
Let's get one thing straight, I am passionate about engineering – like really passionate, to the point that family members have been worried about how excited I get looking at the underside of a bridge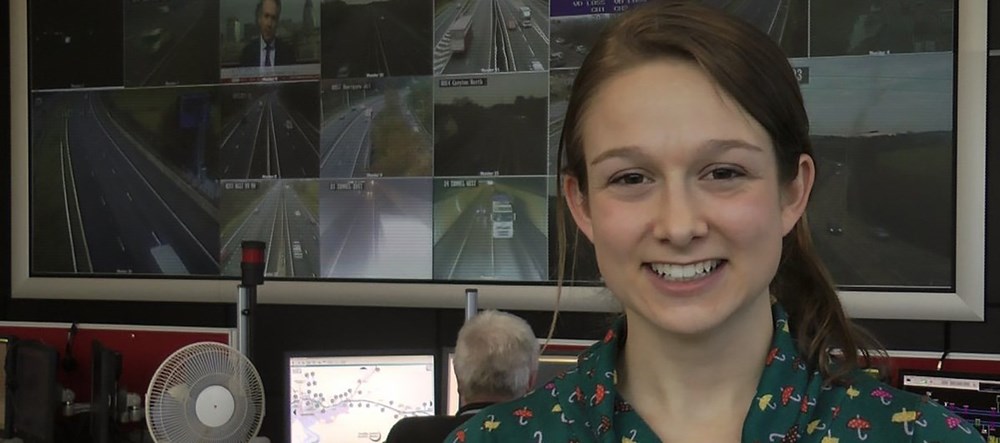 Name: Philippa Jefferis
Age: 25
Job title: Graduate Engineer (Business Improvement)
Company: Amey
Qualifications: Master's Degree in Civil Engineering (with industrial experience), Birmingham University, graduated 2013
Where do you live? High Wycombe
Why do I love it so much? Engineering doesn't have to be complicated, and yet can make a huge difference to day-to-day life. It's what I (and many other engineers) do every day. We deliver engineering work that means people can carry on with their lives without having to worry about it - they probably don't even notice it! I really feel I'm making a difference to people's lives.

I have other hobbies, I'm not completely engineering mad; I often go sailing on my weekends. However, this weekend I attended a sponsored walk, in aid of the charity I volunteer for: "Engineers Without Borders".
This guided tour looked at engineering design that had been carried out on iconic London streets. Even though my job is in engineering, it was interesting to have an insight into the work other people have done.

The walk started just off Oxford Street, looking at the Regency Period architecture that is now being used as commercial space, where the front of the buildings had been opened up with glass facades to allow passers-by to gaze in. The street had once divided the rich affluent Mayfair from the poorer area of Soho, with plenty of cut through routes between buildings. These have since been closed off due to extensions of buildings and trying to maximise the available space.

One challenge faced by engineers is working within the constraints of the space available – our jobs would be a lot easier if we could start with a nice open area to build in every time, and not have to worry about squeezing cranes into very tight spaces. Yet a lot of the job satisfaction is from overcoming challenges.

Some of the cut through routes had remained open to both pedestrian and vehicles, but this was where we saw engineering design used to manage roads.
Before the installation of barriers, which raise and lower at set times during the day, this road had been used as a stopping place and was often congested, causing issues out on the main road. Traffic management engineering has been used to discourage vehicles using this as a place for waiting. Restaurants can now use the space for outdoor dining, and this makes it a much more desirable pedestrian walkway too.

Our tour guide pointed out that a lot of the work he and his team had carried out in the area was aimed at reducing traffic, and encouraging more pedestrians. The impact of this was very evident on Whitehall – the road between Trafalgar Square and Parliament (off which can be found Downing Street). Prior to the work carried out there were two lanes of traffic on each side of the road and pedestrians were using the underground tube network to get between Parliament and Trafalgar Square, rather than walk 10 minutes down the road. The team designed a major road adaption in order to make the road more pedestrian-friendly.

They reduced each side of the road to one carriageway, and created much wider pavements. Engineers had also placed an island in the middle of the road at crossings to allow pedestrians to stop and take pictures.
What I loved about this walk was that it had me looking at every day roads in London, but seeing them in a completely different way. I saw how real thought had gone in to maximise the space and encourage certain behaviours, all while keeping with the architecture.

As an engineer, I seek to improve lives but to do it in a way that it seems almost natural. My customer should not notice the engineering, as ideally it works seamlessly with them. But it was also interesting to learn how certain behaviours could be encouraged through clever design, and this is something I will keep in mind during my work."