Making a difference
Phil Kirby is a civil engineer and has worked on projects not only on the computer but all around the world.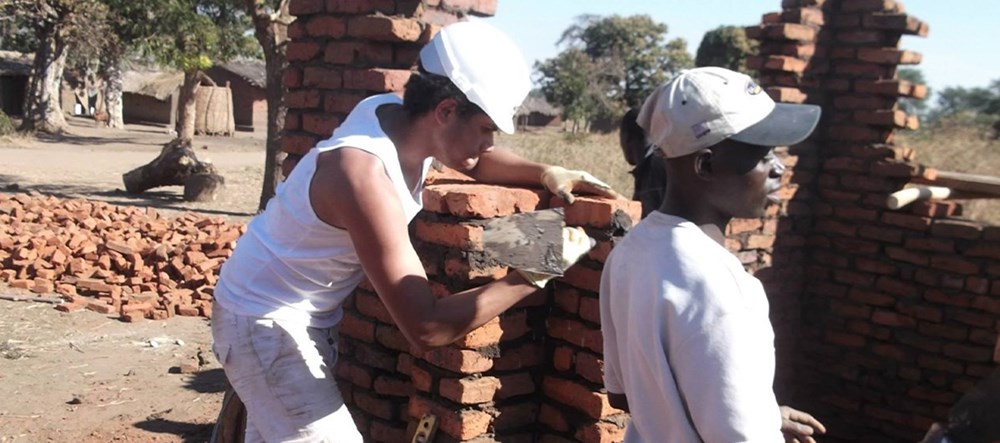 Name: Philip Kirby
Age: 21
Job Title: Industry placement: design assistant, assistant engineer
Qualification: BEng Civil Engineering
Employer: Ryder Architecture & Jackson Civils:
University: Liverpool John Moores University
Where you live: Cambridge
I remember when I was 14 and working in a café cleaning tables. It wasn't hard work, nor challenging, just repetitive. I knew from then on that whatever profession I went into I wanted it to be unpredictable, exciting and most of all rewarding. I wanted to know that what I was doing was making a difference.
I am now 20 and just finished my second year at university studying civil engineering, and this summer I start my year in industry. In the six years since I decided to become an engineer I have done some amazing things; I have gone out to Malawi to build  houses for AIDS orphans, constructed my first bridge that spanned 10m and have become part of the Institute of Civil Engineers as part of becoming a fully rounded engineer.
At this point I should explain what a civil engineer does. Think of every time you've got on a train, walked into a building (your house for example), or even turned on your tap for clean water to drink. A civil engineer has played a major part in making that happen. In one sentence a civil engineer makes the society we live in possible, from building roads to constructing power stations, and much more. Now that's what I call an awesome job description!
How would I recommend a career in engineering to you? I've narrowed it down to three main points.
Diversity
Diversity starts from the first day one you choose engineering. Firstly, what kind of engineer do you want to be? Mechanical (car, planes, factory machines), civil (roads, bridges, building, water distribution), electrical (circuit boards, robotics); and there are many others! The possibilities are endless.
Secondly, where can a career in engineering lead you? Engineers are wanted everywhere, from banking to eradicating diseases around the world. To start off my year in industry I am currently working for Ryder Architecture, giving an engineer's perspective to designing the building of the future.
My work here mainly consists of modelling 3D buildings that fulfil clients' needs, bringing their dream buildings a little closer to being a reality. It's like playing The Sims but with a chance of what you design actually being built. However, it isn't all fun and games; every design is put through its paces by being checked and checked again to ensure it is fit for purpose.  
However, this is only part of the diversity of my career in engineering. Once I finish here I will be heading off to work for Jackson Civil Engineering on building sites, which will be completely different. Every day I will be in a new location, helping to coordinate the construction of new buildings. With every new construction, new unexpected problems will be found and it's up to engineers to solve them.
Engineering is an exciting and wide-ranging career that will open doors you didn't even know existed, and that's what makes it one of the most diverse career paths to take. If you're unsure what to do, engineering is definitely worth looking into.
Achievement (individually and in a team)
There is nothing more rewarding then walking past something that you helped create. Knowing what part you played in making that concept a reality. As an engineer you will play a key role in a project that could one day be used by millions of people.
Location, location, location   
By choosing to be an engineer you are choosing to be one of the most employable people in the world, and this means you will have many options to travel and be part of the world's international community.
I have first-hand experience of this. My father was a civil engineer and my family and I travelled the world with him. We lived in some amazing countries like South Africa, India, the Solomon Islands, Australia, to name just a few. It meant that by the time my family finally came back to the UK I had already seen half the world and I was only around eight!
Engineering is a career for the adventurous. For people who are always looking for the new and interesting, it gives you the opportunity to see places you didn't even know existed and help local communities in desperate need, and they're likely to be forever grateful for your skills.
I hope my blog post has whetted your appetite for engineering.