Investigating the rails
Imogen is an apprentice working on roads and rails, making sure the materials they are built of are still up to scratch.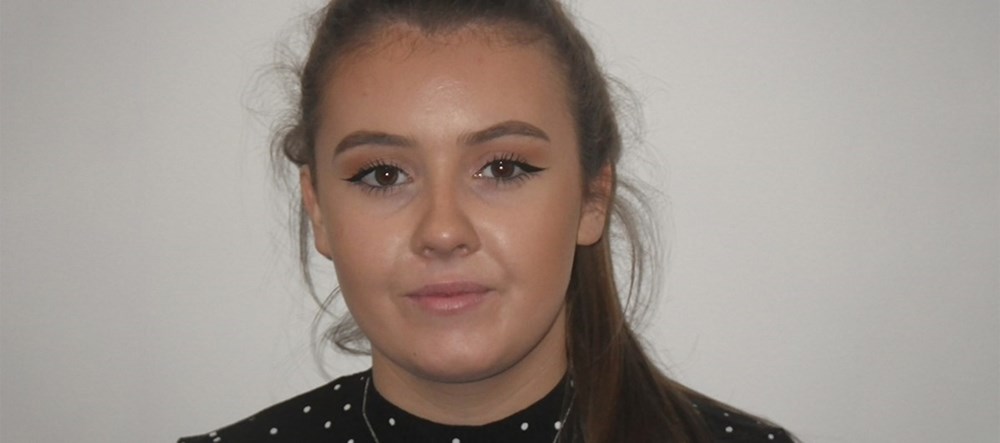 Tell us about your job. What do you do?
I work for AECOM and work on railways and sometimes highways (roads). I'm involved in surveys and investigations into the quality and condition of both, so that any issues with existing setups can be maintained or replaced.
What does an average day look like for you?
No day is the same in my current team, Geophysics. As well as working in the office, I am often on different jobs from week to week. I work on site whether that's a night shift or day shift for several different disciplines. So, every day is generally quite different.
How does your work affect people's lives and the world around us?
The work I do provides a better commuter experience for the public. I also undertake non-destructive Ground-Penetrating Radar Scans on roads such as M25 to ensure the material beneath the road is performing to standard and helping clients identify problem areas, therefore providing safe and comfortable commutes on the roads.
How did you first become interested in engineering?
Having studied Chemistry and Maths at A Level, problem solving had always been an interest of mine. Knowing what I knew about the engineering industry and the number of opportunities it can provide, I decided I was intrigued and wanted to challenge my capabilities and achieve great things.
There are a number of different routes you can take into a career in engineering. What route did you take (and why)?
I knew quite a lot of people who went straight to university but the idea of it didn't interest me personally. I had a friend who chose to pursue the apprentice route. He told me a lot about the process, how you are cared for and the number of benefits that come with working for such a company. You are also guaranteed a great career as a result in most cases. So, I chose the apprentice route at AECOM. I'm relieved I chose to go into full-time work and part-time education as it enables me to earn a monthly salary whilst gaining a recognised qualification in Civil Engineering.
Which of the subjects you studied at school, college or university do you use in your job?
I consistently use maths within my job whether that be quick mental maths on site or more complicated calculations in the office. I studied mechanics during my maths A Level and that plays a big part especially in design engineering.
What do you like most about engineering?
I like the variety of disciplines under the title of "engineering" and the potential for travel and great achievements.
What are the challenges or downsides to your job?
The challenges to the job, specifically in my company I can't speak for all, is the way workload can fluctuate due to competition with other engineering companies.
What are your aims as an engineer?
My aims are to work on well recognised projects that benefit the economy and environment. I hope to eventually gain my chartership, a well-recognised title that you can earn through gaining competencies in the engineering industry. I hope to work towards environmentally friendly projects and sustainability in the future.
What opportunities are there to progress in your role or be promoted?
As an apprentice in my company, I can rotate through several disciplines and progress in a variety of teams. There are several ways you can progress in the company, such as, gaining your EngTech and eventually IEng Qualifcation which warrant a salary increase. We are reviewed every 6 months with our line manager and discuss progression and whether you achieved your goals, if you perform well, a potential salary increase is considered.
What skills and personal qualities are important for being an engineer?
To be an engineer you need to be able to think logically and mechanically as well as be a good problem solver. Confidence and good communication is also key as you may have to present in meetings and meet new people.
If you could go back (or forward) in time and invent anything, what would it be?
I would go back in time and invent the technology used in the project "The Ocean Cleanup". As I think inventing something to help clean the ocean and save the planet is an incredible contribution to have.
What advice would you give a young person who was considering engineering as a future career?
I would say, work hard at school so you can gain the right qualifications to get your foot in the door. Do some research into engineering and find out what you're interested in and if you want to go to college to study, make sure you choose the right subjects that will help you work towards a career in engineering.
Does your work overlap with other types of engineering, science or technology?
I have done work for asset management and Geophysics which both involve Ground Engineering/Investigation.
What do you like doing in your spare time?
I enjoy swimming and going to the gym. I spend time with friends and love walking my dog.
What do you want to do next in your career?
I want to become lead site engineer within my company so I can get a lot more rail site experience. I am currently applying for my EngTech with the Institution of Civil Engineers. If I pass, I will be recognised as an engineering technician.