If you don't ask, you don't get
Brittany Harris explains how there are many people out there who want to help young people get into engineering and work abroad. All you need to do is ask!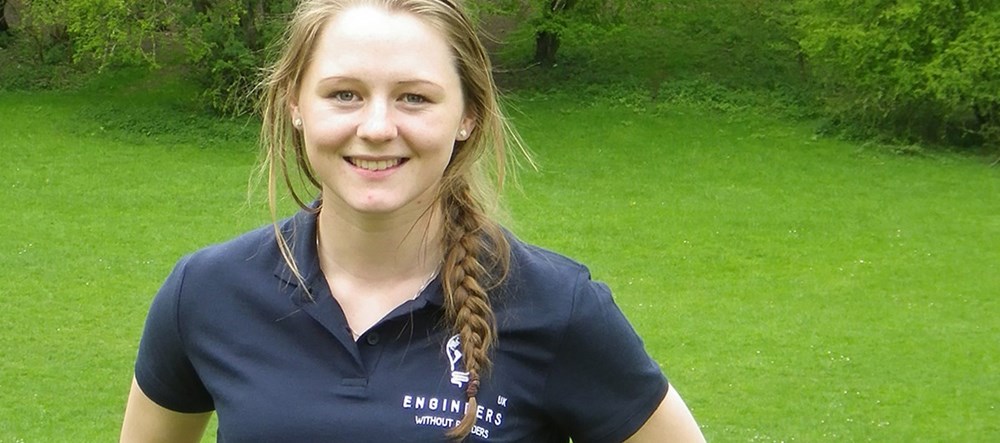 Name: Brittany Harris
Currently studying: Fourth year - MEng Civil Engineering at Bristol University
Lives: Bristol
"I am 23, and grew up on Dartmoor in Devon. Up until my A-levels I was convinced I wanted to go into musical theatre and completed my Diploma in classical singing. However, my love of science and travel won out and I decided to pursue engineering.
I graduated with a Masters in Civil Engineering in July 2015 and if I learnt anything in those four years it was 'If you don't ask you don't get'. I had an amazing time at university and every summer I completed an internship and I also managed to travel.
Engineering can be a fantastic way to explore the world, so this article should give you a brief idea of what I have done with engineering so far and how this has impacted my future career. Most importantly I hope to explain why asking for help is not only a good idea, but a brilliant way of exploring things that may not otherwise be offered to you.
My first internship was with Mott MacDonald in their Bristol office. The experience I gained in my first two summers was vital in securing my future internships and work. I didn't apply for this through the normal channels but used the "industrial contact" that the university provided us with - and simply asked for an internship.
I went to a very relaxed interview and was successful. I then completed two summers with Mott, working on a wide range of projects including big maintenance projects with Network Rail, Hinkley Power Station and ground investigations in Turkey. This was all invaluable experience that supported my studies and helped convince me that engineering is the right career for me. However, after two summers in Bristol, watching my friends go travelling, I decided I wanted to move out of the UK for my third summer.
I decided to ask around the contacts I had built in the engineering world to see if there were any internships abroad. I emailed CVs, called in favours and tried other routes, but all of these options take time and persistence.
On a whim, I applied to the Undergraduate of the Year Award for Construction and Design, as the prize was an internship abroad. This involved many online tests and a gruelling interview day, but after all of it I had an internship in Hong Kong. In that time my contact in Arup had responded and they had also offered me an internship in Hong Kong, and so I took both.
Check out Brittany's blog, Exploring Engineering, for more

More links:

Engineering at Bristol University
Engineers Without Borders
Ecoswell
Mott MacDonald