Oil, gas and deep-sea discovery
Engineers like Yasmin Ali work out how to get oil and gas from deep out of the ground, often from challenging locations like the middle of the sea, and back onto land where we want to use it to power our televisions, computers, and more!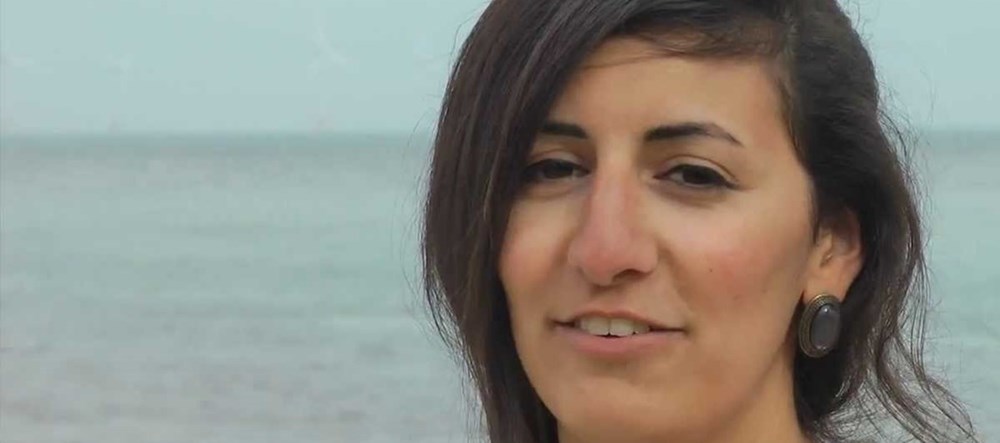 Almost three quarters of the UK's energy comes from electricity fueled by oil and gas. This means engineers are essential in providing power for all your electrical needs - your computers, smart phones, the lights in your home, and much more.
Tomorrow's Engineers caught up with IET Young Woman Engineer of the Year 2013 finalist Yasmin on a beach on the coast of the North Sea, near a new power-packed gas field that her company's exploring. She tells us about the challenges, the exploration, the travel and the helicopter rides, all a part of her job…
Name: Yasmin Ali
Job title: Operations Engineer
Company: E.ON Exploration & Production
A-levels: Biology, chemistry, maths, physics
Degree: MEng Chemical Engineering, Nottingham University, with a year abroad at Nottingham Malaysia Campus
Follow Yasmin on Twitter: @EngineerYasmin 
Tell us about your job. How does it affect people's lives and the world around us?
What I do in my day to day job directly affects the energy supply in the UK, which helps run our appliances, trains, cars and more.
E.ON Exploration & Production recently discovered a gas field in the southern North Sea called Tolmount. I'm part of the project development team and we're looking at how to get that gas from deep underground, under the sea bed, back to a gas terminal on shore to be used as fuel for power stations. This will then generate electricity that will power your computers, your phones and light your homes.
What inspired you to become an engineer?
I come from a family of doctors so that's what I initially thought I would do. I'd never heard of engineering and didn't really know anyone who was an engineer. Then one day when I was doing my A-levels and got a leaflet through the post from whynotchemeng about careers in chemical engineering.
I looked into it and it seemed really interesting because there are so many jobs you can have as a chemical engineer. You can go into lots of different industries, from oil and gas to making chocolate in the food industry, cosmetic products or medicines. It gave me a broad range of careers to pick from so I thought I'd go for it and it's turned out very well.
How important is it to study maths and science for a career in engineering?
For me it was really important. The chemical engineering course I wanted to study at university required me to study maths and science at A-level. It was quite hard work at the time but I'd say it was worth sticking with it and seeing it through to the end.
There are fewer women working in engineering than men. What would you say to girls who might be interested in a career in engineering?
I would say that they should definitely look into it. Don't be scared by the male image of engineering because it's not really like that. There are lots of different jobs that you can do and you're bound to find something you like doing.
How did you get into engineering?
I decided to study science and maths at A-level as I enjoyed these subjects and they gave me a range of university courses to pick from because I wasn't really sure what I wanted to do. After finishing A-levels I did a four year degree at Nottingham University in chemical engineering.
When I graduated from university I joined the E.ON Engineering and Leadership Graduate Scheme. This is a 2-year programme and you do 4 6-month placements in different places. I had a lot of choice in what I wanted to do. I worked in a coal fired power station in Nottingham in the environment and chemistry team, followed by a placement in the engineering and maintenance team at a really small gas power station in the middle of London.
Then I spent 6 months working in Istanbul in Turkey and finally I started working in oil and gas operations and facilities team where I now work, based in London. It was really good to see the different parts of the business and to experience different jobs before settling down somewhere.
It sounds as though you get to travel a lot…
I love travelling and get to travel quite a lot with my job. Since I started working I've worked for 6 months in Istanbul in Turkey. I've travelled to Norway and Holland a couple of times as well and I'm constantly on the move, travelling once a week, and I absolutely love that. Engineers are in demand in lots of different countries around the world so if you fancied moving to Australia you could probably get a job over there too.
What's your favourite part of your job?
I love being set a problem to solve, discussing it with other people, coming up with a new solution and implementing it. Flying offshore in helicopters to work on a gas production platform is pretty awesome too but most of all, I like how nice and helpful the engineers I work with are and their team working attitude.
Why should young people consider a career in engineering?
There's a big shortage of engineers in the UK and in other parts of the world so you're well placed to get a job at the end. It's really interesting to work as an engineer and it's well paid. You're bound to find something that interests you because there are so many jobs you can go into.
What's the most important personal quality that an engineer should have?
From my experience as an engineer it's really important to be able to work with other people. All the projects we work on are really huge and it would be impossible to do that yourself. You have to rely on a team and therefore communication within that team is vital.
What do you like to do in your spare time?
I'm quite an adventurous person so I like trying out new things and being an engineer means I have the time and salary to do whatever I want in my spare time. Two weeks ago I tried kite surfing and spent lots of time face down in the sand being dragged around by a massive kite.
Travelling is one of my hobbies as well. I went to Kenya last year and saw lots of zebras and giraffes and I have a trip booked to Brazil next year.
More links:
Whynotchemeng
Graduate careers at E.ON
Engineering at Nottingham University
IET Young Woman Engineer of the Year