The wide world of chemical engineering
Postgraduate student Bhavik Mehta explains how and why he came to study chemical engineering.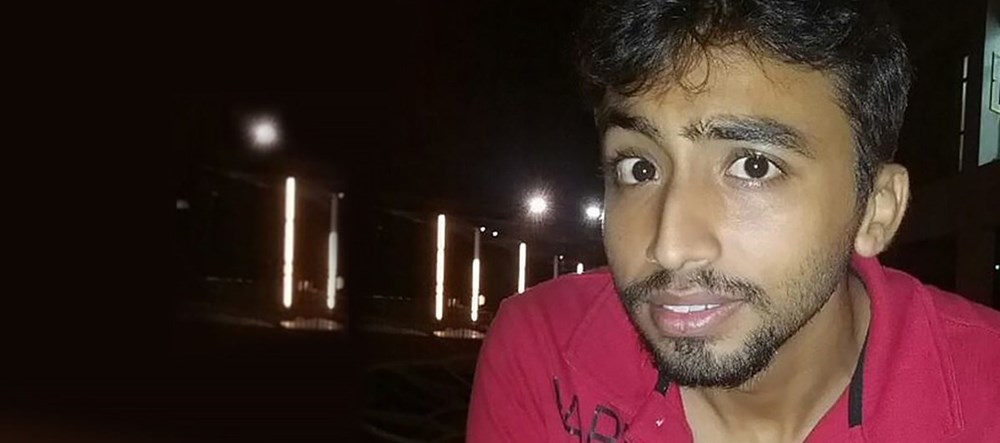 Name: Bhavik Ajaykumar Mehta
Age: 21
Job Title: Postgraduate Student (September 2015 Intake, University of Birmingham)
Qualification: BEng (Hons) Chemical Engineering with Environmental Engineering
University: University of Nottingham, Malaysia Campus
Where you live: Mombasa, Kenya (Moving to Birmingham soon)
I come from a typical Indian family with traditional beliefs but with a twist; I was brought up in a foreign country and not in India. While many people from similar backgrounds to me often work in their family business, I was also allowed to choose a career path for myself. My parents were not around during my pre-teen and teen years of high school mainly because they were taking care of my younger brother. When I was bored one day back in 2005, I went through my dad's old certificates and qualifications. He now is part of our family business, but I saw that he wanted to pursue engineering as a career! When he came home later in the year, I asked him why he gave up on his dream and he said he wanted to preserve the family business. However touching that sounds, it was a blow to my confidence of being able to pursue further studies.
I was in the same school my dad attended when he was young, so it was fitting for me to "follow his footsteps". I got a chance to travel the world on my school's account because of multiple exchange programs and Model UN Conferences. In two years, I visited six different countries in three different continents. It occurred to me that my country, Kenya, was much further behind compared to the likes of South Africa, Singapore and Switzerland, and I wanted to do something that would help me improve the conditions in my country. I talked to dad about that and he told me I can choose to do what I want, and where I want to do it. I felt a glimmer of hope and chose Malaysia for the basic reason that I was getting a UK degree by paying fees that were less than half of what I would have spent in the UK. All went well and, on 24 September 2012, I started studying chemical engineering.
But I want go back again a few years. When I first when to India (that I can remember), my mom took me to a fortune-teller. I didn't believe in that and neither did my dad, but my mom did and, just to satisfy her, I went along. The fortune-teller looked at my palm and said that I would either become a successful lawyer or "a person who deals in medicines and cures people". At that point, I thought he meant doctor. As I went deeper into the realms of chemical engineering, I came to realize that I had a passion – in engineering terms, it was called pharmaceutical engineering. I wanted to (and still want to) learn the process of drug production and do my own research on certain diseases that have been studied for decades, but yet there's no sustainable cure. My own brother lost his battle with cancer and cancer runs in my family. I find it hard to believe that such a well-studied disease does not have a lasting cure.
My father understands my position and motivation. He has never stopped me from pursuing my dreams. During my first year, I was obviously unsure of where chemical engineering would take me. My dad mentioned oil and gas, cosmetics and food industries, all of which still don't sound appealing to me. This came as a shock to many of my friends and relatives. "You're studying chemical engineering and you don't want to go into oil and gas?" Will you get a job anywhere else?" I was initially scared before I realized how broad the subject I had chosen was.
All that matters in the end is what you really want to do. Today's engineers are problem-solvers at the very core. We are taught how to deal with all kinds of people in all kinds of situations. If you end up studying engineering, and not only chemical engineering, you will realize how broad the study of that subject is. The sky is not the limit, because there's a whole other world out there.