Fresh air
Adil Kadar is a chemical engineer whose challenge at work is to help keep people smelling fresh across the whole world - not an easy task!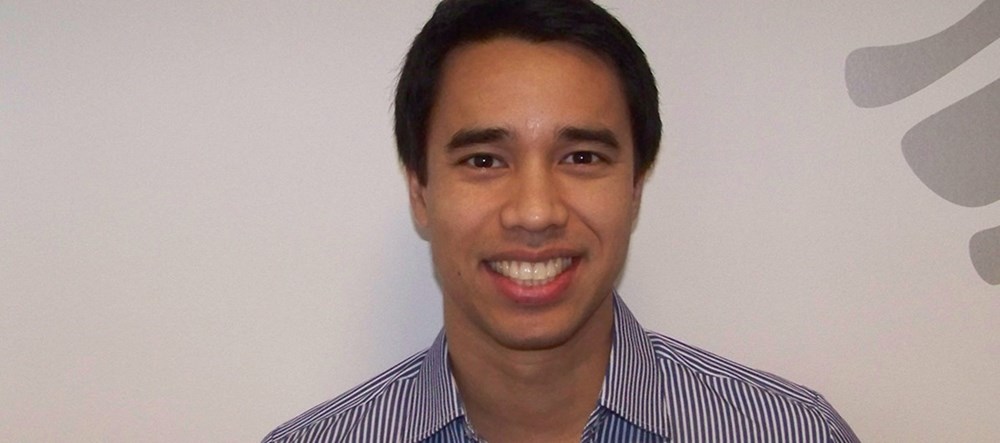 Adil focuses on deodorant for well-known international brands like Lynx, Dove and Sure, products that we hope he uses himself, due to his love of sports outside of work!
Can you introduce yourself?
My name is Adil Kadar, I'm 30 years old and I'm originally from High Wycombe. 
Broadly what does a chemical engineer do?
Typically, chemical engineers do one of two things: they design, make and run industrial/chemical plants (e.g. designing a petroleum refinery) or they take ingredients and turn them into products (e.g. it's like taking flour, sugar, butter and mass-producing biscuits).  They use skills in mathematics, physical and life sciences and can pursue a wide range of careers.
What is your job and what do you do?
I'm a Global Technical Project Leader at Unilever UK.  I work within a team to launch new global deodorant products.  I'm ultimately responsible for all of the technical activities within an innovation project.  My job can vary from desk-based work, to watching consumers talk about our products, or travelling abroad to attend project workshops and factory trials for new products.
How did you get started at Unilever?
After graduating in 2003, I applied to Unilever's Future Leaders Programme, in the Research and Development area.  I deferred my start date to September 2004 so I could take some time off to travel around the world.  I have been at Unilever since then in a variety of roles.  
What products do you work on?
I work on global Dove deodorants. In the UK our company also produces Lynx, Sure and Impulse. 
Can you describe an average day?
Normally it involves some desk-based work, tele-conferencing with colleagues around the world, meetings with project teams and trips to the lab to see how the new prototypes are progressing.
What first got you interested and involved in chemical engineering?
I studied physics, chemistry and mathematics for my A-Levels (Adil also studied AS-Levels in IT and further mathematics) and I was interested in applying for jobs in all of these areas. Overall, engineering sounded like a great area where I could apply science and maths. In particular, chemical engineering was a very broad discipline that seemed to combine all of the areas that I was interested in. 
I read more about chemical engineering and it seemed really interesting. I also spoke to some people who worked in the industry and it sounded like a great starting point to build a career in many directions.  So, I applied to study Chemical Engineering at university.
How useful are the subjects you did at school to you now?
Those subjects were very useful, because without them I would not be where I am today.  They were useful for my degree - without that I would not have been able to apply for the job that I am doing now. 
What did you study and where?How is this useful to what you do now?
I studied at Gonville and Caius College, Cambridge University from 1999-2003.  I started studying physical natural sciences and then moved to chemical engineering from my second year onwards. The skills, principles and techniques that I learnt during my degree have helped me to understand and contribute to the technical discussions within the innovation projects for new products that I lead. 
If you could go back in time and invent any personal care product, what would it be?
It would have to be the original Dove soap bar – it's used by millions of consumers all over the world.  It was a great innovation created by thinking differently.
What makes a good deodorant?
It has to keep you feeling fresh and clean all day with added skin care too.
What do you like to do outside of studies and work?
I'm a fairly active person and love travelling, playing squash, cycling and hiking.  I also love reading and attempting to learn different languages. 
Links
Find out more about careers in chemical engineering from www.whynotchemeng.com, a site by the Institution of Chemical Engineers