Adventures
Holly tells us about her life studying and working in motorsport engineering, and the exciting and challenging times she has along the way.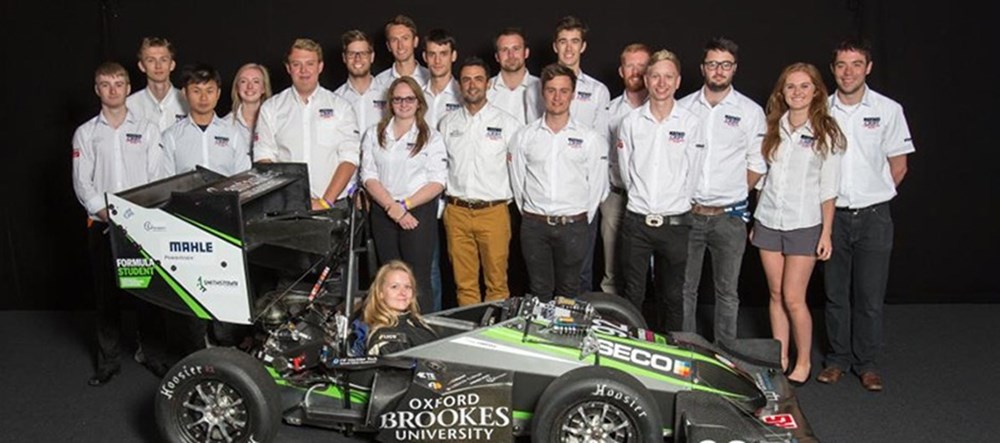 My name is Holly Watson Nall, and I study Motorsport Engineering at Oxford Brookes University.
I have A-levels in physics, maths, further maths and English. I'm 20 and I'm currently hitting the ground running in my third year industrial placement at Wirth Research, working every day with Indycar drivers on our state-of-the-art simulator. Also having lots of fun at the same time! :-)
I have always known that life is about adventures.
I have always been happiest when I'm looking for something new, something exciting, something I can delve right in to, even if I have no idea of what I'm doing. Something challenging! And above all, something full of fun.
When I was younger, starting my GCSEs in London, adults all around me would ask what I wanted to be when I grew up - I wanted to think of the most exciting thing possible. Rocket scientist? Wild dolphin researcher? Professional chef? I had ideas about everything! Adults started to mention the word 'career' and, far from being scared by the seriousness of the word, it excited me because it meant I could really bring my passions into my everyday life.
Fast forward a few years and I started on my first big adventure - going off to study motorsport engineering at Oxford Brookes. Through some great friends and fantastic experiences, I learned a valuable lesson: if you get involved, good things will come your way. I'm an active part of our Formula Student team, building a single seat racing car every year from scratch; we race at Silverstone and other European circuits in the summer. From design to data analysis, I was learning what I liked and didn't like about motorsport, all while doing exams at the same time and maybe ringing my mum once in a while!
I also had hard times. I had doubts and fears and worries, everything that every student has at university. I was growing up but sometimes everything felt far out of my control. Exams got tougher in my second year and there was no one around to tell me it was okay to stop - that it was okay to stop sometimes and relax. I was starting to learn that motorsport could be a whirlwind of intense competition, especially between your fellow students, and the pressure was sometimes unbearable.
But slowly, I realised that the only pressure I had was the pressure from myself. If I was happy with how I was challenging myself. If I was happy with my results, the rest didn't matter. I picked myself up and started again slowly, enjoying each experience as it came. This summer, we at Oxford Brookes Racing had an exciting Formula Student season, complete with dramatic car failures, engine blowouts, good barbecues and a few trophies.
Now I'm starting my next adventure. Taking a year out from my studies, I'm working as a vehicle performance engineer at Wirth Research, close to my home in Oxford. We run one of the best driver simulators in the world, and have clients in Indycar, Formula E and sportscars, working with Honda Performance Development. I love it here already and I'm filling all the blank pages in my notebooks with new things I'm learning.
I still have doubts sometimes but I know as long as I'm challenging myself and recognising all the exciting things going on around me, I can handle it. 
Better than that, I can go and have an adventure!