Rising star
Kaifer is a 25 year old engineering apprentice enrolled in an advanced multi-skilled apprenticeship for PepsiCo UK.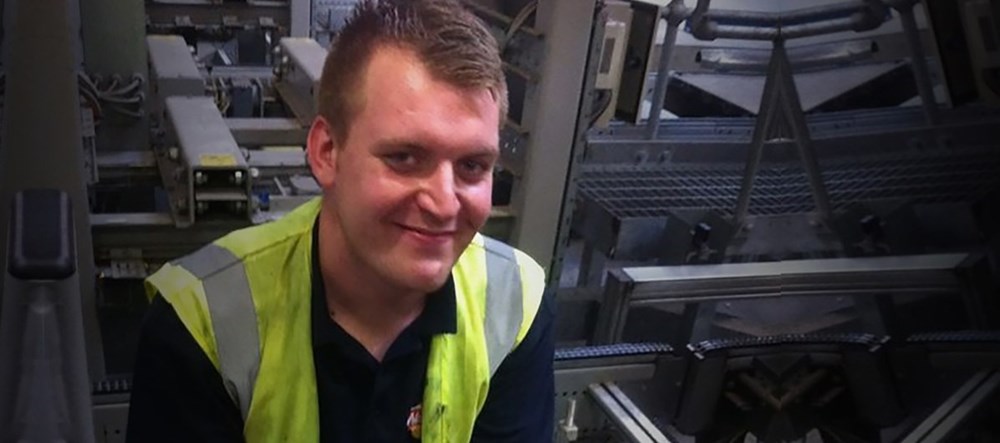 He started working at PepsiCo in 2011, based at the Walkers factory in Leicester.
Kaifer's apprenticeship involves both electrical and mechanical training course content, including a number of college courses and hands on training over a period of 4 years.  He has spent the majority of his time at logistics and distribution (4 years), manufacturing (6 months) and R&D (2 months).
Kaifer assisted one of the shift technicians in the redesign and installation of a loading bay door, where the boxes and palates of Walkers crisps are loaded before being distributed around the country. He designed and installed the electrical control panel and commissioned it at another site, creating the technical folder for the new installation. The panel is now the company standard for loading bay doors.
Tell us how you came to work at PepsiCo
I've always had a fascination with technology. I liked building models and studied design at school. To begin with I actually went into computers, followed by business, and from there I ended up in engineering. I chose to go into the food and drinks industry as I knew someone working at Walkers and the opportunity arose at the right time.
What does your role involve?
My role is basically making sure everything is running when it should be and running to its optimum performance. The biggest incentive for me is the satisfaction in knowing that I've fixed something. Taking something that's broken and getting it back into working order.
What do you enjoy most about your job?
The best thing about working at PepsiCo is that there's something different to do every day and you never know what you'll be doing next. In ten years' time I'd like to still be working here.
I love the automaton side of my work. I am always amazed by the robotics - being able to see how far we've come from human capability. I find it fascinating how technology shapes the workplace, how it increases efficiency and pushes the boundaries of what is possible. I'm also really interested in research & development because I like coming up with new ideas. R&D is where creativity and innovation can flourish.
PepsiCo have over 70 STEM Ambassadors, of which you are one. Tell us about your involvement with PepsiCo's STEM education outreach initiatives
I think I'm most proud of winning the Brathay Apprentice Challenge. We travelled up and down the country going into schools and talking to students about careers in STEM. We referred to Walkers and how we make crisps but we also talked about the industry as a whole, and we created a big interactive game about how a factory line works which the kids really enjoyed. We eventually won the competition out of 200 companies and got to go up to London to meet our local MPs.
What would you say to students considering an engineering career?
My advice to students is to study something you enjoy, because if you enjoy what you do it doesn't really feel like work. Qualifications will help demonstrate your ability and knowledge but passion is the crucial thing you need. STEM pushes the boundaries of what we know. If you've ever had the curiosity to take something apart and put it back together again then STEM is a good choice for you.
Kaifer's Awards:
South Leicester College Maintenance Apprentice of the Year 2014
South Leicester College Principles Award 2014
Leicester Apprentice of the Year 2015
Kaifer's team won the Brathay Apprentice Challenge, beating over 1000 other apprentices from across the country