Get set for jet-set engineering
If you're flying high across the sky to get to your destination, it's thanks to engineers like Craig Johnstone.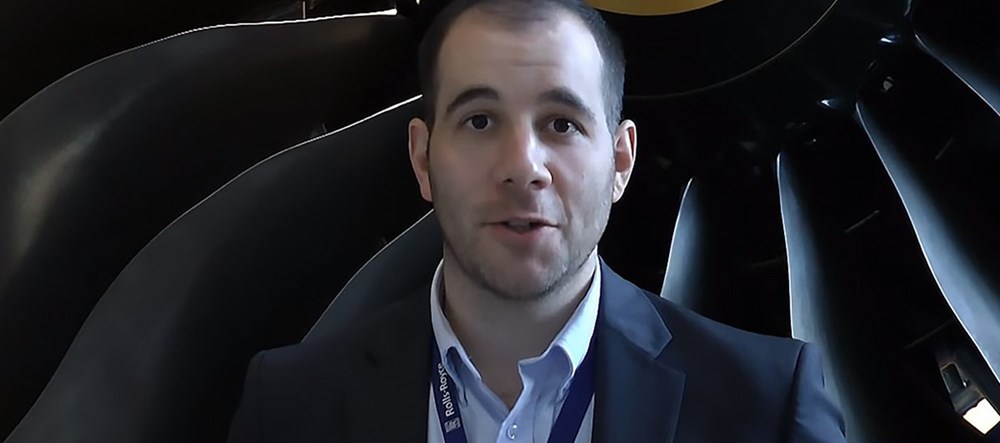 Flying off abroad on holiday this year?
You might be sitting on a sun-soaked beach or exploring exotic areas, but if you're flying high across the sky to get to your destination, it's thanks to engineers like Craig Johnstone.
Craig manufactures the components that go in Rolls-Royce's powerful jet engines. He learned his trade on an apprenticeship, which he says was the ideal way to pick up the hands-on skills he uses in his job now. Read on to find out more…
Name: Craig Johnstone
Job: Manufacturing engineer
Company: Rolls-Royce
Qualifications: 7 GCSEs
SVQ level 2 & 3 in Manufacturing Engineering
HNC Manufacturing Engineering
3 Foundation Masters modules
What do you do?
I'm a qualified manufacturing engineer. Currently I'm part of the Rolls-Royce Assembly and Manufacturing Leadership Development Scheme. This came through my apprenticeship and it allows me to train myself, get more education, and move around the company doing different roles in different areas so I get breadth of experience of the company.
How does your job affect people's lives?
I manufacture components for jet engines. If you've ever been on holiday in a jet aircraft it's likely it was a Rolls-Royce engine powering the jet across the globe. I'm currently working in a plant that manufactures parts for the Airbus A380, which is the largest aircraft in the world. The whole process starts with conception, design and the raw materials, straight through the manufacturing process, to delivery to a customer.
Engineering and manufacturing engine components sounds quite a responsible job…
It's your responsibility to make sure you manufacture them correctly and take care of the components. If you dropped a component and it got scratched, marked or cracked and that wasn't noticed it could cause quite a serious incident in the aircraft. We have really strict rules and regulations in place throughout all component manufacturing to make sure the quality is the same throughout.
What inspired you to become an engineer?
It's been a passion from a young age. I've always liked aircrafts, jet engines and Formula 1 racing. Even when I worked away from engineering for five years as a mortgage adviser at Santander engineering was always my passion. I'm really pleased I'm able to say I work for Rolls-Royce now.
What do you enjoy most about engineering?
It's varied, challenging and rewarding. On any given day I might be understanding how a component works in an engine, finding out what's wrong with the manufacturing of a component, or listening to a customer who's given us some feedback.
I'm proud to tell people I work for Rolls-Royce. When you see it's a Rolls-Royce engine on a airplane when you go on holiday it's rewarding because you know at some point you've delivered a part or component that's been used in the product.
If you're passionate about your job then you'll enjoy every day of your life, so I'm really pleased to say I am an engineer.
How did you get the job you do now?
I was applying for engineering apprenticeships with a number of companies because when I first left school that was what I wanted to do. I was offered apprenticeships with other companies but it involved moving away from my family and that was something I felt too young to do at the time. I went to explore other careers, working for Santander as a mortgage advisor. Then I heard Rolls-Royce was recruiting for apprentices.
Historically engineering is something that's associated with 16-18 year olds so when I applied to Rolls-Royce I had to show I was keen and passionate about working for the company. You have to do a lot of preparation before an interview with Rolls-Royce on the company, their products and jet engines. I studied that stuff relentlessly so when it came to the interviews I was able to show them the characteristics I had and why I really wanted to work for them. My passion and drive were the main things I showed at Rolls-Royce so I think they could see that I really wanted the job.
What do you like about the apprenticeship route?
For me the skilled route was the best route for me, having a family and based on my financial situation. With an apprenticeship I'm learning a trade, and all the skills I require, and it's all funded by the company (including my Masters degree). I'm getting great training and great experience and I'll have no debt compared to a graduate because I've been working through the apprenticeship.
As well as the skills you learn through doing the job, you're also learning a lot about yourself and picking up personal skills. You're on the shop floor learning the job with tradesmen, operators and engineers, picking up communication skills and building confidence.
Being hands-on is the best way to learn for me and you're also getting fantastic support from the company. You can really relate what you're learning in college to a work environment. You're getting thrown in at the deep end and it's really good!
What was the structure of your apprenticeship?
The first year of three was full-time at college in Glasgow, learning CNC programming and machine skills (manufacturing techniques – Ed).
The second year I was based at Rolls-Royce at their manufacturing facility, learning about manufacturing jet turbine engines while on day release at college studying my HNC manufacturing engineering. I was also based on the shop floor so starting to learn the basic skills with the trained engineers they have there.
On the third year I was finishing off my HNC (Higher National Certificate – a vocational higher education qualification) in manufacturing and finishing off my SVQ (Scottish Vocational Qualification) level 2 and 3 to say I'm a qualified engineer.
How important are maths and science for what you do now?
Maths and science are really important and you maybe won't understand the importance of them until you're in a job and that's what happened to me. I didn't really enjoy maths and science at school but if I could turn back the clock I'd really want to focus on understanding those subjects and not just having a laugh at the back of the class.
As a manufacturing engineer you're using maths all the time, looking at drawing sizes, component sizes or adjusting machines. At Rolls-Royce we work in micrometres, which is a millionth of a metre!
But, as an apprentice, I'd always say it's not something you have to be "professor level" at maths because your company will always help support you to improve yourself. It's always something you can practice at and understand.
What do you do in your spare time?
I enjoy cycling, playing football, and keeping fit with running. I enjoy photography too.
If you could go back in time and invent anything what would it be?
I would go back and invent the Adidas Predator football boot as the inventor was also called Craig Johnston. I have a passion for football and I'd have lots of money.
More links:
Apprenticeships at Rolls-Royce